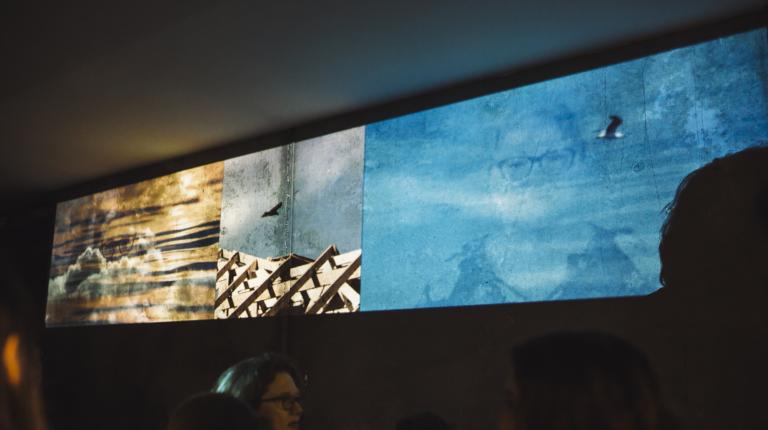 The annual West Projections Festival returns this winter, and is seeking expressions of interest from local, national and international artists to participate in this year's Festival.
The community festival is held from 9 - 18 August, when it transforms the streets of Melbourne's inner-west with an immersive series of projections and interactive events.
Seen in alley ways, creative spaces, Victoria University campuses, and public places, the projections illuminate Footscray and surrounds and provide the community with a unique after-dark experience.
The program includes:
a public launch
guided and self-guided walks
artist talks
performances.
Artists, artists collectives, curators and students at all levels of their practice are encouraged to apply.
Theme: Home
This year the West Projections Festival will delve into the theme of Home. Artists are invited to respond to this theme when completing an Expression of Interest.
Home can be a place, a house, apartment or other shelter. What makes a home? We share homes with families, lovers, friends and strangers. It can be a place of retreat and sanctuary or of shift and transition. Home is temporary for some and permanent for others. Domestic confines or domestic bliss. It can be a positive or negative space.
Utilising and incorporating the eclectic canvas of Footscray, Seddon and West Footscray, we ask artists to explore their own definition of home through projection and new media. These interpretations will be illuminated in shopfronts, bars, artist galleries and studios, public spaces, Victoria University campuses and laneways.
Selection criteria
West Projections Festival engages with artists and communities to create an experimental festival in Melbourne's West. Artists respond to place and space through collaboration creating an inclusive and innovative festival for community. The selection committee will be seeking proposals that are:
relevant to theme as outlined
responds to Footscray, Seddon and West Footscray as a place and community
engaging, strong visual content and can be executed.
Successful artists will receive a small artists fee from the West Projections Festival, a not for profit Incorporated Association, to assist with presentation costs. 
Key dates
Expression of interest deadline: 5pm Tuesday 23 April
Festival Launch: Friday 9 August
Festival: 9 - 18 August
Expressions of interest
Visit the West Projections Festival website for more information and to lodge an expression of interest.
The West Projections Festival is proudly supported by Footscray University Town.