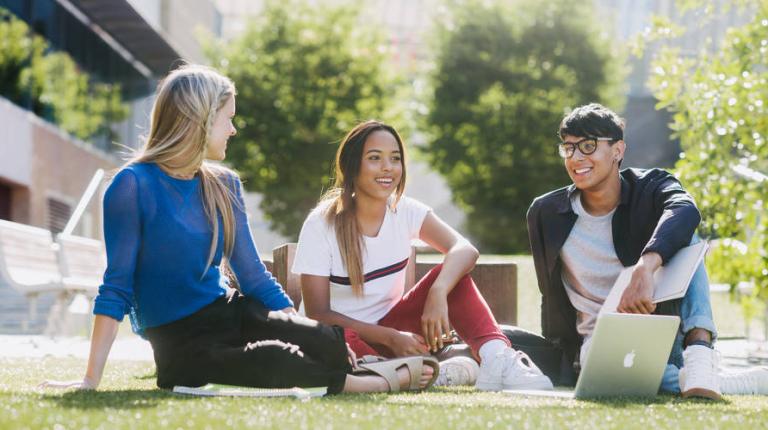 The Victorian Tertiary Admissions Centre (VTAC) today released an additional round of offers, giving more students the chance to study at Victoria University (VU).
This year's combined December and January VTAC round offers (domestic higher education only) for VU are up 4 per cent compared to the same time last year.
Being a dual-sector university means we have also been able to offer Vocational Education and Training (VET) courses for students through VTAC to commence study at Victoria University Polytechnic.
Last year VU welcomed VTAC's decision to introduce a December round of offers for Victorian students as it reduced what can potentially be an anxious waiting period for some students.
As a result of this change, VU has enabled 80 students from the early VTAC rounds to start their 2020 studies early and commence study this week thanks to VU's Block Model.
VU's new Early Start initiative meant that students who received offers through VTAC's November or December rounds or who applied through VU Direct were invited to start their studies earlier, commencing a block of study during a traditional summer semester.
Acting Vice-Chancellor Professor Marcia Devlin said the introduction of The VU Way, which sees students study intensively in four-week blocks, rather than juggle multiple units simultaneously, has enabled VU to provide a high quality, comprehensive and flexible education offer.
"Block Mode is focused on making the transition to university easier and the chances of study success greater," Professor Devlin said.
"The model is designed to be active, collaborative and engaged. The block provides opportunities for our students to undertake their studies during what are traditionally semester breaks. They can also commence study at multiple times throughout the year. This gives students maximum control over how they choose to complete their course.
"Today's round of offers completes what would have traditionally been the main round of VTAC offers." Professor Devlin said.
"The start of the study year is an exciting time for students and our staff as we look forward to welcoming our students and providing them with outstanding learning opportunities."