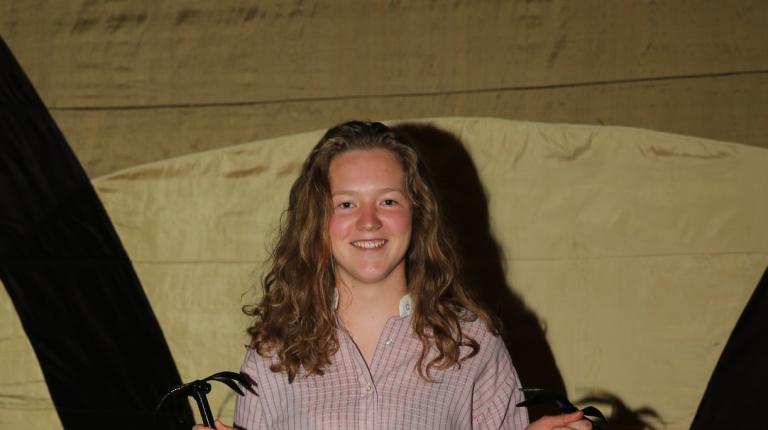 A short animation about the dynamics between two neighbours' and a town emergency has won the Rising Sun Youth Program category of the sixth annual Setting Sun Film Festival.
Madelaine Jamieson's winning animation, LEASED, was created out of stop motion clay and features a terrorising flock of blood thirsty seagulls. The time consuming hand-modelling of the figures was a welcome procrastination from Madelaine's other homework, who was studying year 12 at Footscray City College at the time of the short films creation.
"As I was making it I never thought it would be finished, and didn't believe it would get the reaction it does, so I'm continually amazed when people enjoy it."
Beginning like any other mundane street interaction between neighbours, Madelaine's animation combines and experiments with both real and absurd ideas.
"It's hard not to be inspired by real events, as its easier writing about your own lived experiences, but I also like how real absurdist ideas and environments can make total sense once you set up the rules of the world."
Along with the Rising Sun award, Madelaine's animaton also won a Highly Commended in The Rouge Program, as selected by Sue Maslin from Film Art Media, and studio time with Creativa Audiovisual. These accolades have set Madelaine on her aspired path towards filmmaking.
"Allowing me to present a film to an audience I'd never imagined was a great opportunity in itself, and in an industry of networking gave me a valuable insight and head start, especially for someone straight out of school" she said.
Held in May, the Setting Sun Film Festival is an annual community festival unique to Melbourne's western suburbs. It has developed an International reputation, attracting entries from across the globe, with each one vying for the prize of the best short film under 15 minutes.
Victoria University is a proud sponsor of the Festival and the Rising Sun Youth Program, which is open to Secondary School aged students.
View the winning animation on youtube.