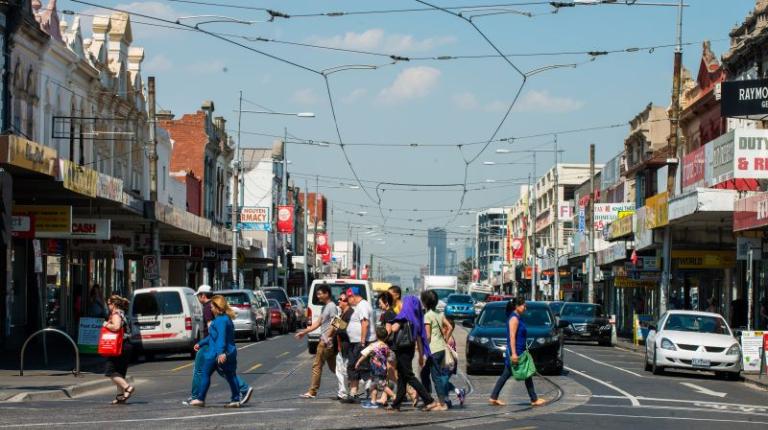 A report launched today examining the impact of COVID-19 on tourism in Victoria shows that Melbourne's West was harder hit than many other areas, but it can be built back better by taking advantage of strong population growth and planned mega-infrastructure investments.
The Victoria University, Victoria Tourism Industry Council (VITC) and Western Melbourne Tourism (WMT) study reveals that tourism in Melbourne's West shrunk by a whopping two-thirds during 2020 and 2021, losing a cumulative 5.1 million visitors and $2.7 billion in spending.
The region embraces the municipalities of Brimbank, Hobsons Bay, Maribyrnong, Melton, Moonee Valley and Wyndham. It is dominated by micro, small and medium-sized restaurants, shops and entertainment outlets that focus on the region's multiculturalism, vibrant heritage, and unique landscape – as well as a few larger destinations such as Werribee Zoo and Scienceworks.
The study found that while the region's tourism sector now faces the same chronic labour and skills shortages apparent across Australia, it also must tackle other unique challenges while it recovers.
These challenges include:
an "image problem" that comes from being perceived as an industrial area with few tourism attractions and low aesthetic value compared to other areas of Melbourne
a reliance on overseas visitors connecting with family and friends, and international students whose numbers remain constrained
limited business capacity and digital literacy of operators, which prevents many from pivoting to e-commerce or using the potential of technology to enhance their businesses
relatively poor regional infrastructure in accommodation and public transport due to years of under-investment and disjointed planning for the area.
Pandemic offers opportunities to rebuild a sustainable sector
VU's School for the Visitor Economy Director Dr Joanne Pyke said the pandemic was a wake-up call to take a fresh look at issues that have slowed the potential of the sector, and to identify new ways to build a stronger, sustainable tourism sector for the region well into the future.
It would be a wasted opportunity to return to a business-as-usual approach once the sector recovers from the aftershocks of the crisis.
"This study highlights the need for government at all levels, businesses, and industry to work together to make Melbourne's West more resilient in the interests of jobs growth, economic recovery and community wellbeing."
New opportunities for strengthening the sector include:
significant infrastructure megaprojects planned for the region, including Melbourne Airport rail link, Sunshine precinct project, and the new Footscray Hospital
projected strong population growth, particularly of young adults, families and diverse communities
the potential to boost cultural tourism in the area due to its vibrant multiculturalism.
The RESET (Resilient Enterprises and Sustainable Employment in Tourism) study, Resilience and Recovery Roadmap report in Melbourne's West included an online survey of 275 business owners and managers at tourism operations in Melbourne's West at the end of 2021, as well as in-depth interviews and workshops.