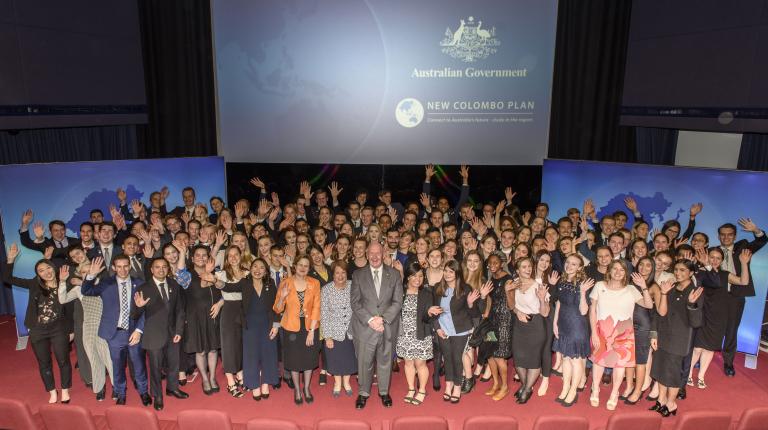 Apply for the 2020 New Colombo Plan Scholarship Program (NCP) - the ultimate opportunity to live, work and study in the Indo-Pacific region.
The internal Victoria University (VU) application process is now open for the 2020 NCP Scholarship Program - an Australian Government initiative that provides undergraduate Australian students with funding to undertake semester-based study, internship or mentorship in one of 40 participating Indo-Pacific locations.
In 2017, VU student Mia Dunphy was the University's first recipient of the prestigious scholarship, with the scholarship enabling her to undertake studies at Indonesia's Universitas Gadjah Mada and work as an intern at GMU's Centre for Asia and Pacific Studies. Since then, two more VU students have been awarded the scholarship, with 2019 recipients Laurence Fudim and Audrey Dalton-Power set to depart for Japan and Fiji respectively in the coming months.
Value & benefits
The scholarships offer a generous financial package covering tuition fees for academic and language study, a travel allowance, a monthly stipend for living costs, and other benefits, but the real value of an NCP Scholarship comes from its experiences:
understanding a new culture
building professional networks
sharpening your transferable career skills such as communication, cultural sensitivity, problem-solving and teamwork
accelerating personal growth in areas such as resilience, adaptability, maturity, self-confidence
making lasting friendships with people of different cultural backgrounds
becoming a life-long member to the NCP community of worldly thinkers, explorers, and achievers.
Expressions of interest by video
To be considered for the NCP Scholarship, you must be aged between 18 to 28 (inclusive) on 1 January 2020, and have completed one year of undergraduate study at the time of departure, with a credit average of at least 70%.
The first step in applying for the NCP Scholarship Program is to be nominated by VU.
Express your interest in applying by Friday, 3 May 2019 by following these steps:
Make a short video (up to 2 minutes) to explain where and why you'd like to study on the scholarship
Upload your video to your favourite video sharing site
Email your CV, including the video link, to

[email protected]
Further information 
Read more about the NCP Scholarship.
To find out about this and other overseas study opportunities, contact the Victoria Abroad Team.
Phone: +61 3 9919 1445
Email: [email protected]