National Sport Integrity Forum 2020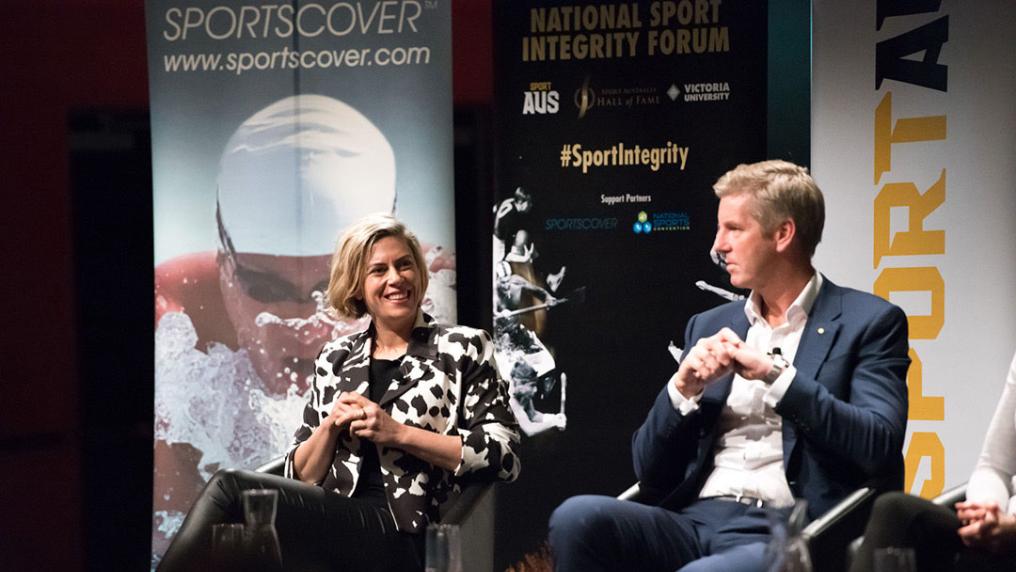 Tuesday 26 May 2020, 3.30–5pm
Join us for a livestream of the fifth National Sport Integrity Forum to hear sports development leaders discussing the opportunities and challenges in returning to sport after COVID-19.
The Sport Australia Hall of Fame and Victoria University share a common goal to promote the achievement of sporting excellence aligned with integrity.
Together with our partners Sport Australia, the Australian Institute of Sport and SportsCover, we will host the fifth edition of the National Sport Integrity Forum: Return to Sport: Risks, Rewards, Opportunities and Challenges.
Return to Sport: Risks, Rewards, Opportunities & Challenges
In what was supposed to be an Olympic year, sports organisations, athletes and fans were gearing up for the biggest celebration of sport across the globe. However, the global COVID-19 pandemic has dramatically changed the landscape and forced closure of sport from grassroots to elite. As social distancing measures start to ease, sport will start the long journey back to the centre stage. But what will the return to healthy activity, community participation and elite sport look like in a post pandemic world?
The Forum will present leaders at the forefront of development in the sports industry in thought-provoking, in-depth discussions on the moral, legal and ethical issues related to playing and spectating sport, providing their views on what might the new business models and exploring how sport can be more fail proof for external shocks such as a pandemic.
Panellists
Facilitated by Professor Hans Westerbeek , Victoria University, we anticipate a thought provoking, in-depth discussion that will explore the return to sport.
VU experts for media enquiries
The following topic specialists are available to talk about their areas of expertise in sport, sport business and exercise science.
Partners