Reopening Wednesday 2 December
The Werribee Health & Fitness Centre is located at Gate 4, Building 7 of the Werribee Campus.
We have a range of strength training and cardiovascular equipment, tennis and basketball courts, and other sporting equipment for hire and use by students and the wider community.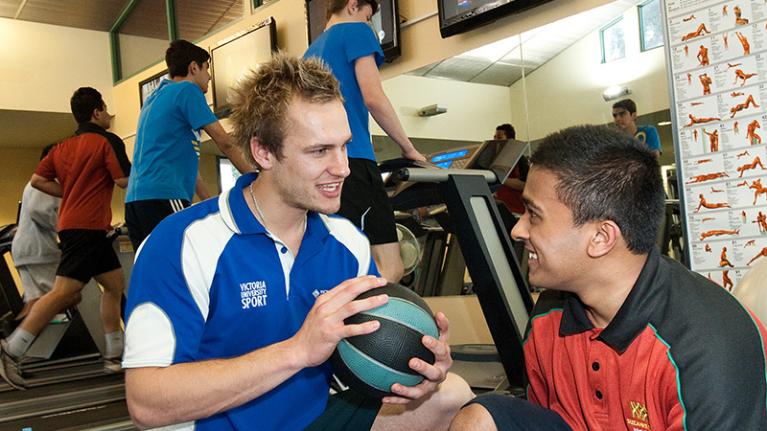 Membership suspensions
Memberships will remain suspended until 31 January. You can elect to re-start your membership to access the Centre at any time, or sign up to a new membership. Members and casual users can also access the site for the following per-visit fees:
| Gym & group ex access | Current membership holder - membership not restarted | Casual user |
| --- | --- | --- |
| VU students | $7.50 | $10.00 |
| Others | $11.00 | $13.00 |
Specialised training & facilities
The fitness centre is equipped with a range of cardio, strength, mobility and functional training equipment. We pride ourselves on a fun, friendly environment that promotes enjoyable health & fitness training with loads of support to really achieve your personal goals.
The group fitness program offers a range of functional classes to improve your strength, cardiovascular fitness and mobility. Run more like a group personal training session than traditional group fitness classes, these classes are shorter, sharper and will definitely get you working.
The sports & athletics complex caters for a range of track and field events. Home to many local sporting clubs, the facility is also available for casual use and can be booked for school carnivals, local charity or council events.
If you'd like to hire the complex please submit a booking request form.
Tennis and basketball courts are available for members to use, as well as for school and team hire.
The centre also offers a range of health and well-being programs to cater to the various fitness goals and capabilities of people of different ages, backgrounds, fitness levels and health.
Programs include:
Master Movers (gentle group exercise class)
COTA – Living Longer, Living Stronger (suitable for over 50s, COTA is designed specifically for maintaining physical performance; it involves gradual resistance training to improve bone mineral density and enhance the ability to perform daily movements).
Bootcamp
School group fitness programs
Sign up for one of our current special offers to get full access to our training facilities!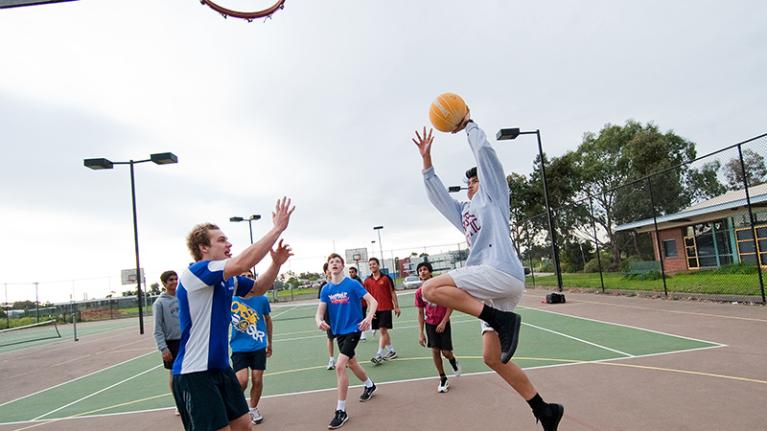 The Werribee basketball courts are available for members to use, as well as for school and team hire.
Opening times
Monday to Thursday: 6.30am - 9pm
Friday: 6.30am - 8pm
Saturday: 8am – 1pm
Sunday: Closed
Hours may differ on public holidays and University closures. Please refer to the academic calendar for a full list of when the facility may be closed.