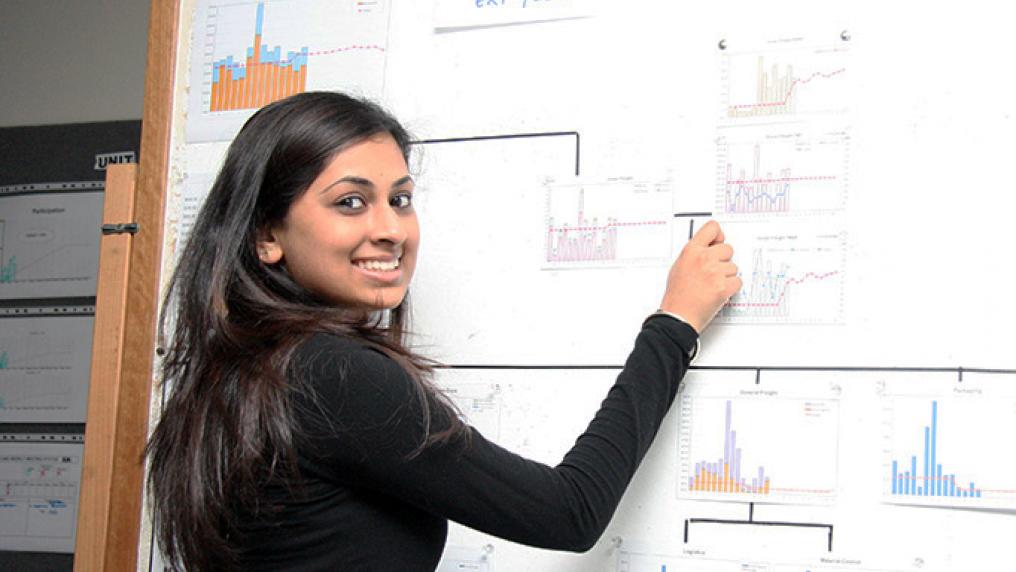 It was through VU's recommendation that I gained my role at Toyota, which has led to several promotions and a senior position in logistics.
Rani Pathak
Bachelor of Business (Supply Chain and Logistics Management)
Rani Pathak chose a VU study pathway that helped her start her rewarding career at Toyota.
"Logistics is a dynamic and rapidly-growing industry that I wanted to be a part of.
I chose Victoria University because it offered a variety of logistics courses and pathways that other universities didn't. The lecturers come from the industry and have real experiences to share.
While studying my TAFE studies in Logistics, I got hands-on experience in a warehouse. We learnt to drive a forklift and use other equipment such as shrink wraps and pallet jacks.
It was through the University's recommendation that I gained my first full-time logistics job at Toyota Motor Corporation Australia.
I was helping to maintain smooth operations by managing issues from stakeholders and customers. A big part of my role has been to ensure we minimise waste in all its forms.
Since beginning at Toyota in 2011 I've achieved several promotions and am now senior risk management coordinator.
Working as a logistics and supply chain professional is demanding but really rewarding. There's always something new to learn and new challenges to face."
Rani studied
TLI50415 - Diploma of Logistics, now TLI50219 – Diploma of Logistics
Bachelor of Business (Supply Chain and Logistics Management) [formerly Global Logistics and Transport]
Find out more about transport and logistics courses at VU.