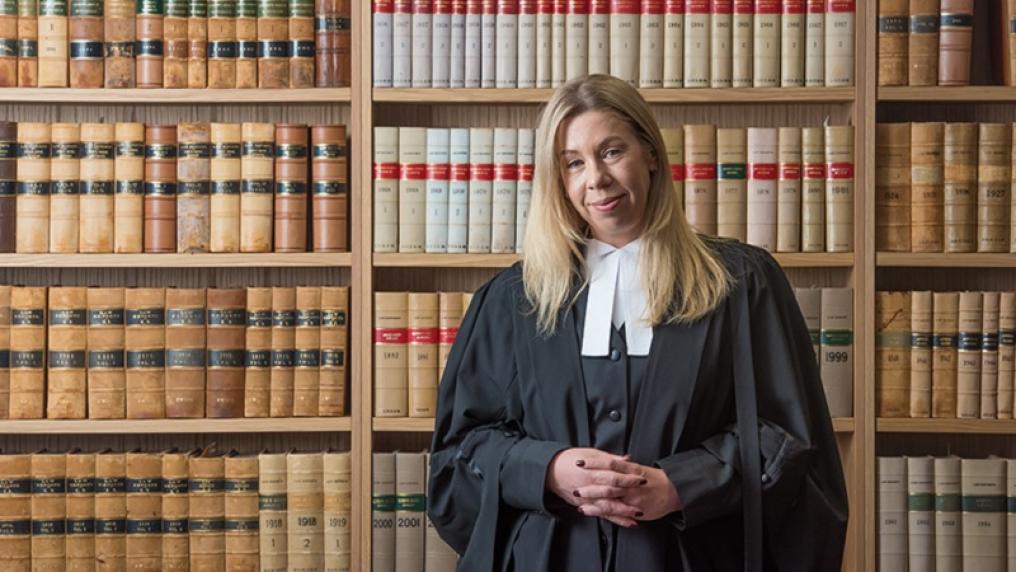 To students just starting out I would say: build networks! The student sitting next to you today might be the person who gives you a big career break down the track.
Christie Jones
Bachelor of Laws
After achieving her position at a top-tier law firm, Christie Jones is taking on fresh challenges – as a barrister, future-lawyer mentor and parent to two children.
"After completing my first-class honours degree I accepted a graduate position with Corrs Chambers Westgarth and worked there for six years before being called to the Bar. Becoming a barrister has been my greatest career achievement so far.
"I practise in large-scale commercial litigation and regulatory work. I also lecture at VU and assist students through the University's mentoring program."
The best thing about studying at VU was the lecturers and the location – right in the heart of the court precinct.
"I worked as a legal secretary full time while studying – and a lot of other students also worked in the field. They became instant industry contacts. Many of my friends are now practising lawyers so I always have contacts connecting me with more work.
"To students just starting out I would say: build networks! The student sitting next to you today might be the person who gives you a big career break down the track."
Christie studied