Playing a key role in Victoria's future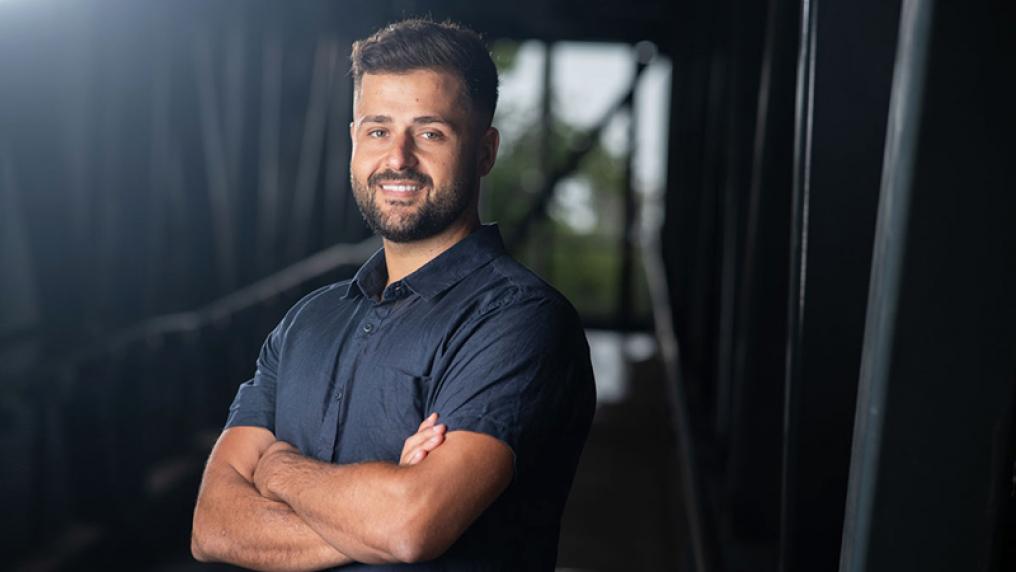 The best part of VU's work-integrated approach is being immersed in the industry and having the opportunity to develop key networking skills.
Deni Najdovski
Bachelor of Engineering (Honours) (Civil Engineering)
As VU civil engineering alumnus Deni Najdovski's career grows from strength to strength, he reflects on what it was about his degree that provided the foundations for success.
"Thinking outside the square and problem solving are some of the best aspects of this industry, and the reason I got into it in the first place."
VU played an integral part in my career. The lecturers were supportive, and the courses were designed to be very practical.
"I completed my internship through VU as a student civil design and transport engineer at Maribyrnong City Council, and gained a permanent role there afterwards. I've since gone on to more senior roles at Kingston and Moonee Valley City Councils.
My internship kick started my career trajectory. The best part of VU's work-integrated approach is being immersed in the industry, networking and developing those skills.
Comparing students with and without industry experience is a game changer. Your degree is only one aspect of a job application – many organisations look at workplace experience, communication skills and referees.
In my current civil engineering role at Council, I love being able to make an impact with ideas and solutions, interacting with the community, and meeting people along the way.
My career highlights include seeing projects through from concept to detailed design; solving issues like residential flooding and improving infrastructure for the community.
Victoria is thriving with infrastructure jobs, especially with the Andrews Government listing some major projects in their recent budget. COVID-19 proved to Victorians that the construction industry makes a significant contribution to Victoria's economy; with a commitment to $1.6 billion allocated for road network and infrastructure activities.
Engineers provide a crucial role in construction, so once you're working, the opportunities are endless."
Deni studied