Mastering her sporting career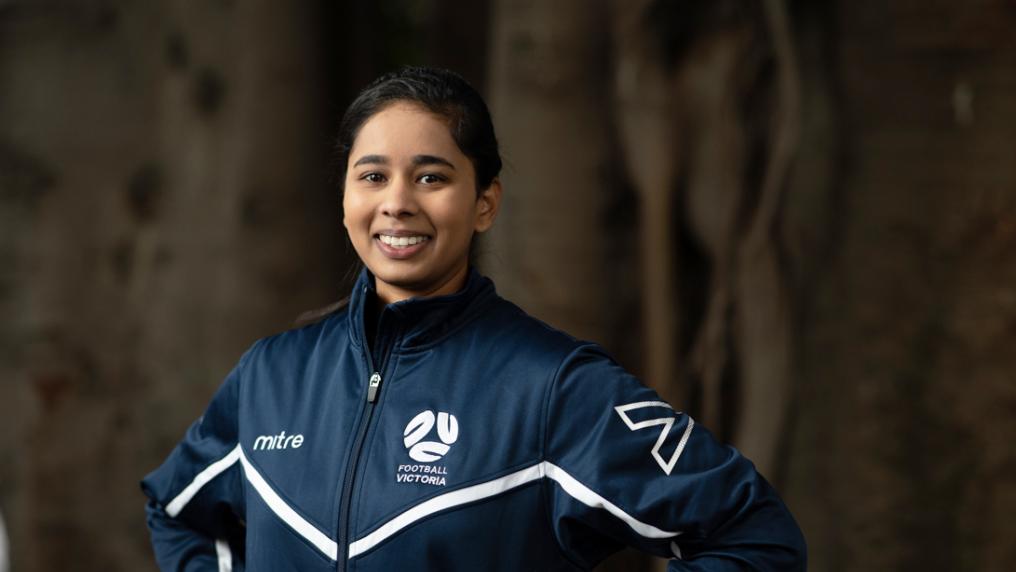 VU's partnerships gave me opportunities for placements in the sporting industry. This helped me create contacts with professionals and has ultimately led to my current role.
Sharna Naidu
Master of Sports Science (Football Performance)
Sharna Naidu's placements and industry connections through VU helped her gain performance analysis roles at Melbourne Victory and Football Victoria.
"I played multiple sports as a kid including tennis, netball, gymnastics and basketball. But it was soccer that I played for over nine years and continued to do so while I studied.
"Towards the end of my degree I knew I wanted to further my studies in sport science, so being able to do my masters at VU focusing on football (soccer) – which I'm passionate about – was perfect for me.
"VU's connections and partnerships have allowed me to undertake placements at the Football Federation of Victoria and Melbourne Victory. This led to contacts with professionals in the industry and I was fortunate to gain an ongoing role at Melbourne Victory for several years.
"A great feature of the masters coursework was the video analysis subject, which is quite unique to VU. The opportunity to study this subject and put my knowledge into practice with the Melbourne Victory Youth Academy was incredible.
"Now I am working full time for Football Victoria. I feel so fortunate to be involved with sport as part of my job. Sometimes it doesn't even feel like a job because I so enjoy the work that I do, which I know is rare."
Courses studied
Get the edge in your sporting career like Sharna