Making the right move to VU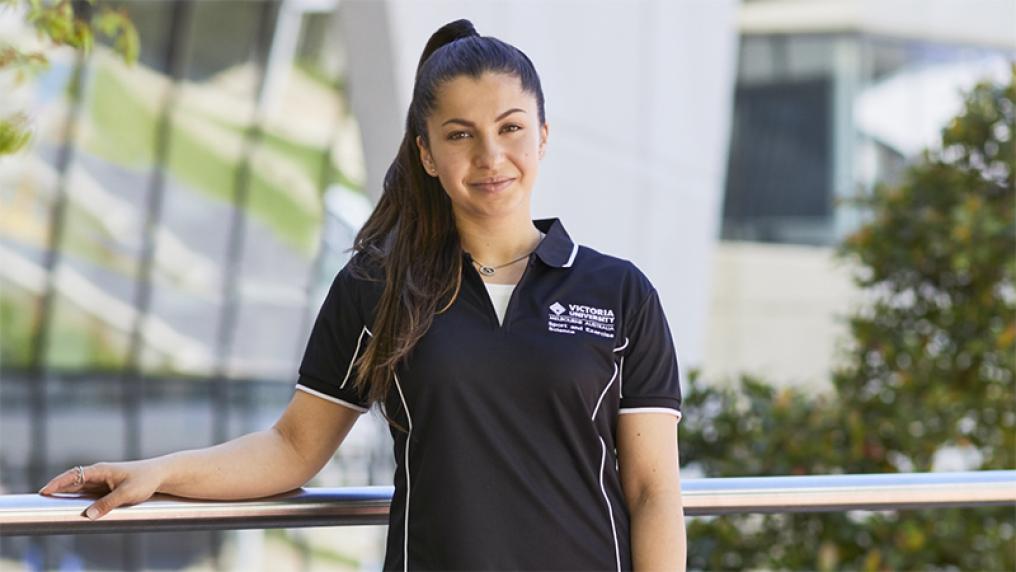 The best thing about VU is its supportive culture and the flexibility of the Block Model.
Selin Arpaci
Bachelor of Sport Science
After starting her studies at another university, Selin Arpaci made the switch to VU, attracted to its reputation in sport and the revolutionary VU Block Model.
"I began a degree in health at another university, but it really highlighted my desire to pursue a career in sport. I did my research into courses and discovered VU's leading reputation in sport, and the great variety of specialisations, so it was an easy choice to enrol in the Bachelor of Sport Science.
The VU Block Model was another key motivation for me to choose VU. With the Block Model, you study one unit at a time for four weeks, which makes it super easy to have a more balanced lifestyle, while I continue my usual activities and work outside of study.
Deadlines are clear, and the focus is clear. Rather than juggling multiple subjects, assignments and tests all at the same time, you focus on your unit while being closely guided by your teachers and peers.
Most of my subjects are packed with practical learning. In some subjects we would be in the aquatic centre, some in the gym practising our session plans with other students. Getting hands-on allows you to have a bit of fun, and also makes it easier to remember content you have learned.
I love the culture at VU. Lecturers and staff do everything they can to ensure you have an enjoyable study journey – they are more like mentors than teachers. They all have extensive professional experience in their areas of expertise so they bring valuable insights and make content interesting and informative."
Selin studies
Bachelor of Sport Science (third year)