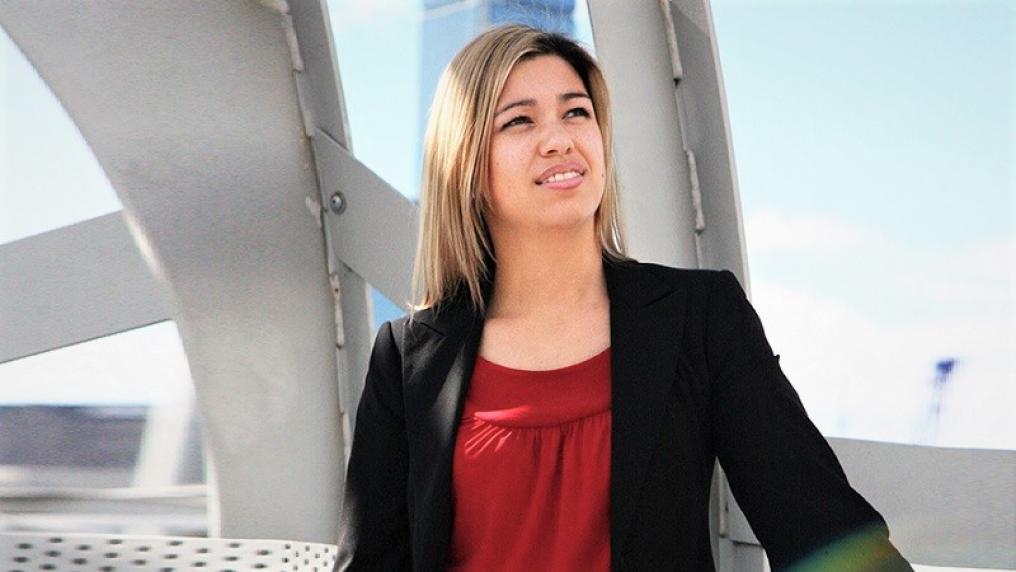 I never gave up on my studies, and with the support of my family and lecturers, I completed my degree with my baby daughter.
Kim Hickey
Bachelor of Business (Supply Chain & Logistics Management)
Kim Hickey juggled her studies, parenting and workplace learning to achieve a rewarding logistics career.
"The supply chain is such a broad field, so it helps that VU's lecturers have extensive industry backgrounds to effectively mentor their students.
During my Certificate IV, I did two weeks' work experience at Kagan Logistics and they offered me my first full-time job as a customer service representative.
When I returned to study the Diploma, I had a newborn to care for so that made for interesting times! But I never gave up, and through VU's pathways, I enrolled part time in the Bachelor of Business.
While studying, I completed my co-op year (work-integrated placement) as a commercial coordinator at ANL Container Lines. My role included administration of port statistics, trade reports, marketing analysis and statistical studies. At the end of my placement, ANL recognised my skills and employed me full-time position as a logistics officer. I have been promoted within the organisation into regional logistics controller Oceana, and to my current role of trade manager.
One day I would like to apply all my skills and knowledge as a lecturer in logistics at VU."
Kim studied
Browse more about transport and logistics courses at VU.