Learning by doing: how to become a logistics leader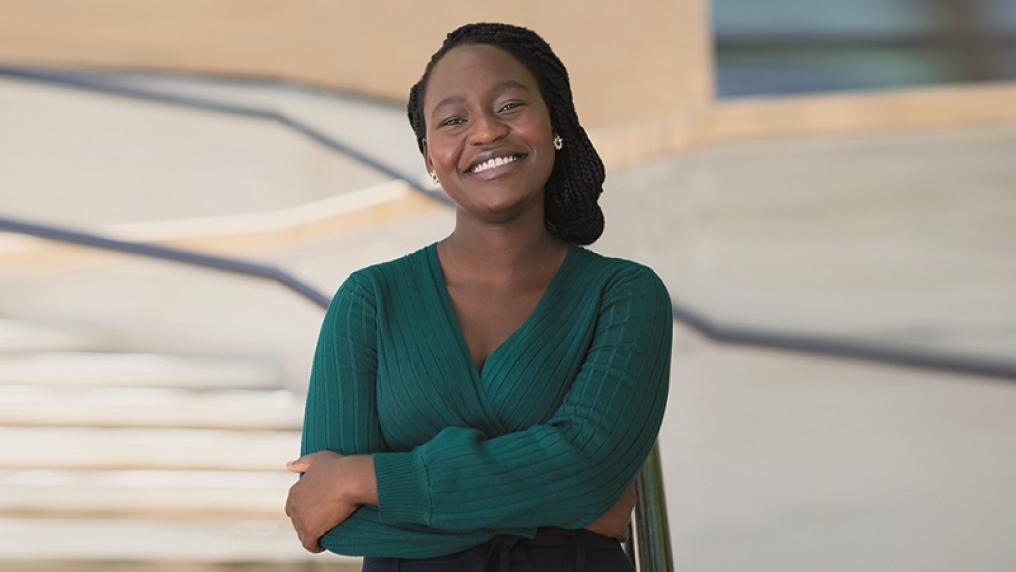 Since high school I've been passionate about a career in business and VU helped me succeed in that.
Delight Wambura
Bachelor of Business (Supply Chain & Logistics Management/International Trade)
After gaining experience and confidence by undertaking internships, volunteering, paid work and career development activities, Delight Wambura earned herself a job as a procurement coordinator at a leading facilities services organisation.
"During both my diploma and degree, I undertook several internships, which enabled me to put classroom knowledge into practice. We took industry visits during the semester and learned about the relevance of course content in respect to real-world issues.
I gained a practical understanding of how to apply for jobs and I'm so grateful for the opportunity to kick-start my career as a procurement professional.
Completing a double major, I did not have a spare elective for the Work-integrated Learning program (WiL). But knowing how important practical learning is, I asked my coordinator to assist me so I could get a place in the program. I gained great preparation and confidence for my career.
I love how diverse VU's students are and how the university takes time to develop them. There are lots of student volunteer and leadership programs I was glad to have participated in, all of which equipped me with even more transferable soft skills.
I was also lucky to work in a paid position at VU in procurement and business operations towards the end of my studies which was an invaluable experience.
Studying full-time and working part-time wasn't easy, but I'm proud of myself for not giving up, and for applying discipline, commitment and consistency.
I recently started a new position as a procurement coordinator at ENGIE Services. Three weeks in and I am loving every minute of it!"
Delight's Business pathway
Diploma of Business (Enterprise)
Bachelor of Business (Supply Chain & Logistics Management/International Trade)