How Austin found his true calling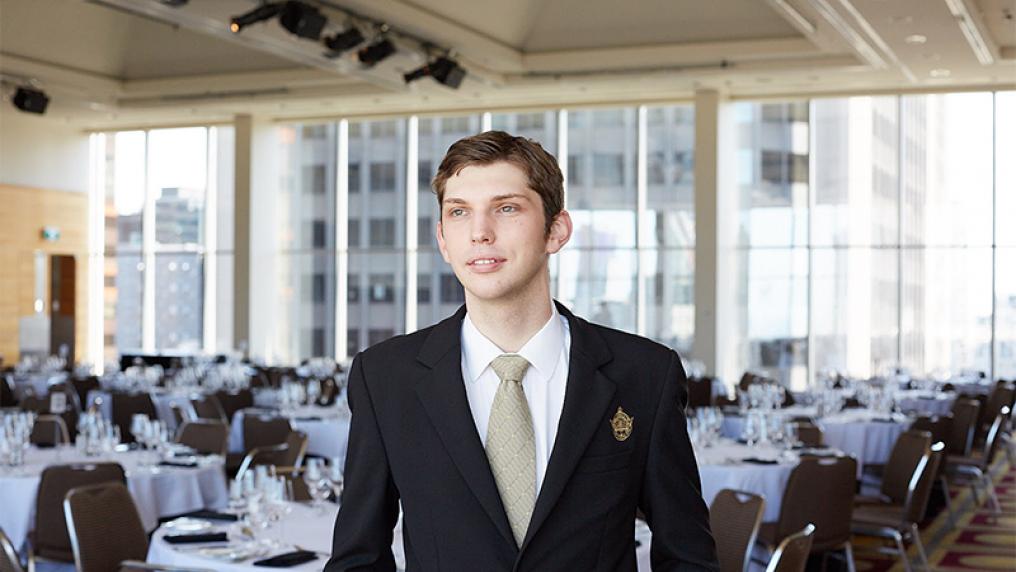 My co-op placement exposed me to experiences I would otherwise never have had. This gave me crucial personal and professional knowledge that I'll use for the rest of my professional life.
Austin Crawley
Bachelor of Business (International Hospitality Management/Human Resource Management)
Austin Crawley always knew he wanted a career helping people, beginning with a part-time job at a pharmacy in Year 10. But the alignment of some key events helped him find his dream job.
"After completing work experience placements in Years 10 and 12 with Adriano Zumbo Patisserie and The Langham hotel, I wanted to pursue a career in hospitality, so I applied for VU's Bachelor of Business.
As a resident of UniLodge Victoria University, I became a resident adviser (RA) during first year, which taught me valuable skills for my career. The RA role involved being on-call for after-hours support, welcoming new students and running community events. This turned out to be great preparation for my next step.
In the third year of my business degree (Tourism and Hospitality Management/Human Resource Management), I had the opportunity to apply for Work-integrated Learning and was selected for a 12-month paid position at the RACV Club. Only one student is selected for the program each year, so I knew I had to take this once-in-a-lifetime opportunity!
The technical and operational skills I learnt during my co-op placement were invaluable. Surprisingly, it also helped guide me towards my true calling, in human resources (HR).
I recently began a full-time graduate internship in HR with Siemens. So far I'm loving it and I hope it leads to something permanent. Either way it's already developed me in an area I'm passionate about.
My advice to any student considering study is look beyond what your friends or family have traditionally done. Consider the lifestyle, level of support offered and find a uni culture that suits you. Be prepared to work hard, take every opportunity you get and most of all – believe in yourself."
Are you interested in a career like Austin's?