Flow-on effect: Water researcher sets sights on the future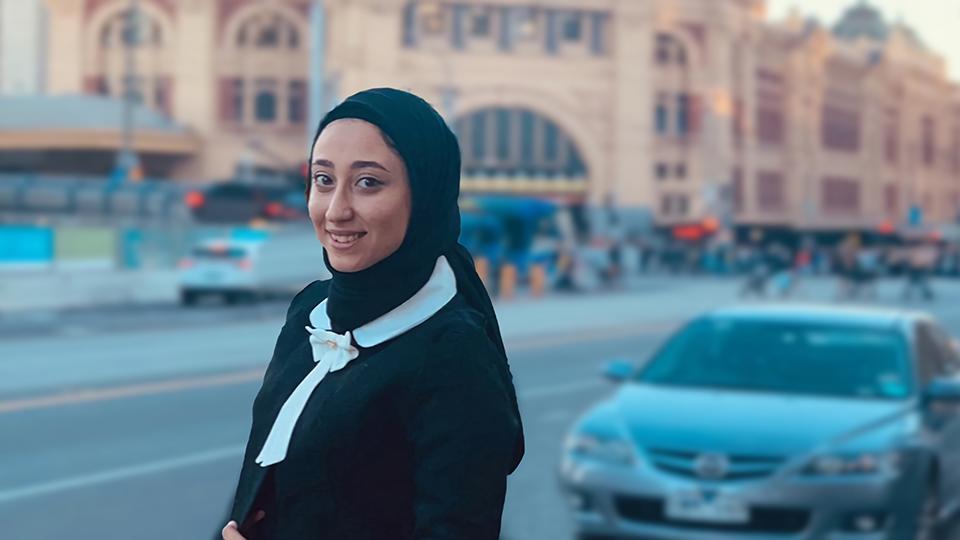 As a researcher, every day is a dream come true. Only 12% of engineers in Australia are female, so I strive to achieve, and hope that I can motivate future generations.
Zohreh Rajabi
Bachelor of Engineering (Honours) (Civil Engineering), Doctor of Philosophy
Even as a child growing up in Iran, Zohreh Rajabi dreamt of becoming a civil engineer. Today she reflects on her long journey in life and uni studies, to embarking on her PhD in innovative water conservation.
"Not only am I the first engineer in the family, I'm the first to ever attend uni.
We left Iran in 2013 for Australia, reuniting with my dad who had arrived three years earlier. We settled in Melbourne's west and I'd decided that after school I would study my dream degree in Civil Engineering at VU.
During my degree I seized amazing opportunities for industry placements with VU partners Moonee Valley City Council and Intrax Consulting. I was also part of a Women in STEM mentorship program at Greater Western Water, which was hugely beneficial.
I secured three merit-based scholarships to support my studies, and a highlight was when I published two Q1 research journal papers at undergraduate level. This was the turning point towards my life ambitions.
Water footprint research: novelising sustainability
"I wanted to undergo research in water conservation at VU, with some of the leading minds in the field.
We are living on the driest continent on earth, and conventional practices (e.g. desalination and recycling) are failing to overcome water resource management problems. Climate change and rapid population increase are putting water security at risk. My research addresses one of the main issues Australia must address in the near future.
I aim to identify effective options to manage water resources through the novel holistic concept of water footprints (WFP). WFP is a versatile tool towards developing ways to reduce the main areas of freshwater consumptions in Australia including infrastructure, agriculture, and energy, by influencing government policies.
I am so grateful for my parents, Ali and Fariba Rajabi, who have motivated and supported me every step of the way. I'd like to thank my supervisor and mentor Dr Atiq Tariq, and Prof Farzad Khosorshahi, our College Dean, who is bringing engineering at VU to new horizons.
As a researcher, every day is a dream come true. Only 12% of engineers in Australia are female, with even fewer in research. Now I strive to achieve, and hope that I can motivate and mentor future generations."