Business skills that add up to success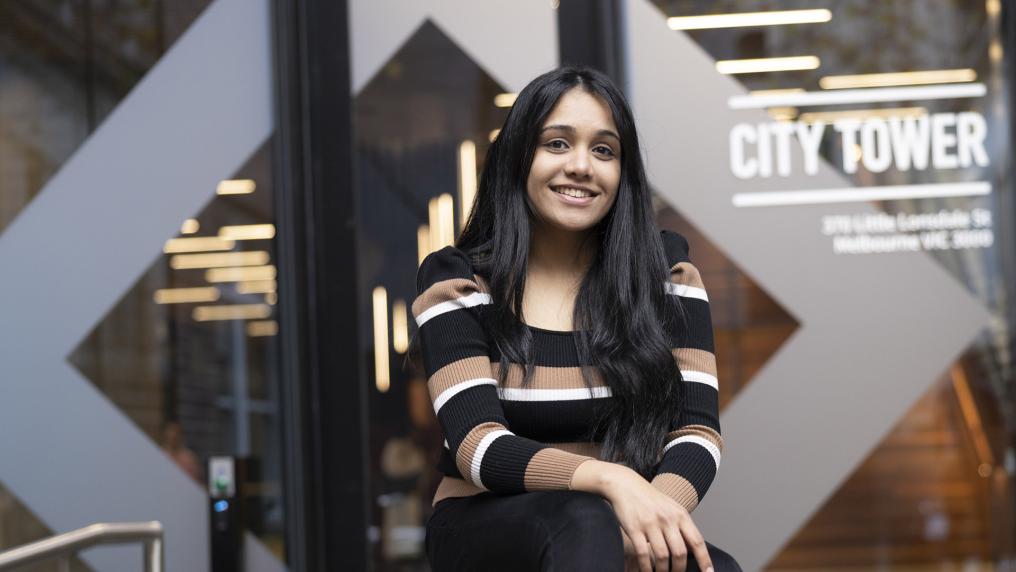 I had many opportunities to develop my employability skills while I was studying, and that helped me secure a job as graduate accountant immediately after finishing my course.
Cheshna Boolaky
Bachelor of Business
Cheshna Boolaky shares how studying business at Victoria University (VU) helped her launch her accounting and finance career, immediately after graduating.
"Before coming to Australia, I started an internship in accounting at an airline company in Mauritius. This is what got me interested in learning more about finance and accounting.
"In the Bachelor of Business at VU, you get to engage in learning activities that integrate theoretical learning into practical experience, which means everything you learn in class, you get to apply it in the real world.
"There is a strong focus on developing employability skills, which really helped me to refine my critical thinking, interpersonal skills and flexibility to adapt."
Smaller classes for better engagement
"The VU Block Model® teaching method was introduced while I was studying. With the VU Block Model®, you study one subject at a time, and that really helped me to balance all my personal, professional and academic commitments.
"The best thing about the VU Block Model® is that the classes are very engaging, and more like workshops where you can interact with the students and staff members, which is really helpful."
Graduating career-ready
"I had many opportunities at VU to develop my employment experience. I started as an academic student mentor where I was assisting students with the queries on assignments or in any subjects. I also did an internship in the finance team at VU, and later secured a position as a finance officer while studying.
"All those experiences while I was studying helped me secure a job as a full-time graduate accountant immediately after graduating.
I'm now working as a junior finance business partner. What I really enjoy about my job is I get to be involved in new projects where I can apply my theoretical learning into practice.
"I would definitely recommend any new students to make the most out of all the opportunities available out there at VU to develop your skill set and make you future-ready for the working environment."
Find your business course
Explore business courses across TAFE, undergrad and postgrad and gain the skills to craft your business career.