Award-winning graduate identifies key opportunities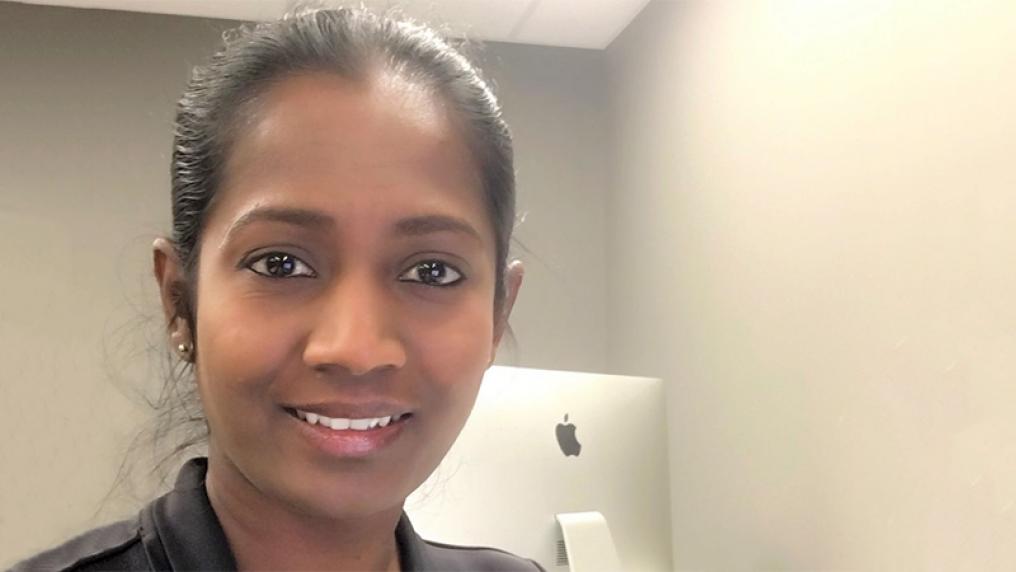 My VU experience enabled me to pursue my dream job of becoming an electrical engineer.
Ishani Haputhanthrige (Sri Lanka)
Bachelor of Engineering (Honours) (Electrical and Electronic Engineering)
For Ishani Haputhanthrige, studying a Bachelor of Engineering (Honours) (Electrical and Electronic Engineering) at Victoria University (VU) provided the practical skills necessary to pursue a successful career in engineering.
"An important requirement of my job is the ability to problem solve. Problem-Based Learning (PBL) was a key aspect of the delivery of my studies at VU, which has prepared me well for my career." Ishani is now an electrical engineer with Shepherd Electrical and a member of Engineers Australia.
Ishani came to VU as a former Cadet Officer at General Sir John Kotelawala Defence University in her home city of Colombo, Sri Lanka. VU provided Ishani with opportunities to continue her development in leadership and teamwork.
"I enjoyed being part of the VU community and helping others, so in my spare time I volunteered as a Student Services Officer. It enabled me to make some very dear friends during my time at VU."
Most beneficial for Ishani was the way in which VU prepared her for a career in engineering. "I believe that everybody at VU cares about the development of your career. It was one of my lecturers who referred me for my first job after university!" As well as the support Ishani received from staff at VU, her work as Secretary of VU's Engineering & Science Society and as a Volunteer Research Assistant working on a project involving hydrogen fuel cells helped build her knowledge of the field and career prospects.
At the completion of her studies with first-class honours, Ishani received the 'Outstanding Final Year Student' Award from the College of Engineering and Science. She also received High Distinctions for 12 of her 15 units and delivered a valedictory speech.
"My VU experience enabled me to pursue my dream job of becoming an electrical engineer. I was exposed to new software and technology, received consistent support from staff, and participated in the many opportunities given to students to develop their networking, communication and leadership skills."