A win-win for Olena Nguyen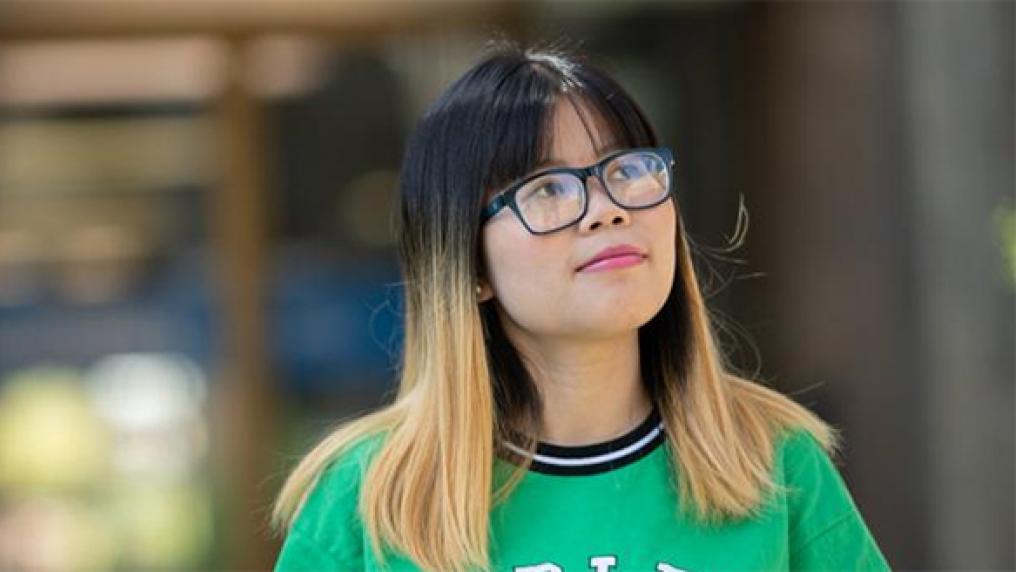 I get to focus on one subject always so it's not so stressful. Even though I have assignments to do every week, I have time to focus on them
Olena Nguyen (Vietnam)
Bachelor of Social Work
Being a finalist for international student of the year on the same night as her university won an award for its revolutionary new teaching model is a highlight of Olena Nguyen's international study journey so far.
Olena, who was nominated for the prestigious title in the 2018 Victorian International Education Awards, says she was equally pleased to see Victoria University (VU) win best university for its Australian-first Block Model, which sees students study one unit in sequential four-week blocks rather than multiple subjects at the same time.
"I was so happy for myself and VU on the awards night," Olena says.
For me personally it was a privilege to be a finalist because it's such a big award – my parents and my family were so proud of me.
Studying a Bachelor of Social Work, Olena is a strong advocate for the Block Model.
"I get to focus on one subject always so it's not so stressful. Even though I have assignments to do every week, I have time to focus on them.
"The class sizes are also small and the lecturer knows me and I know her.
"The best thing is I've noticed my grades have improved."
Olena, from Vietnam, says she chose to study social work to follow her strong moral compass and passion.
"Throughout my life I've volunteered so I've always wanted to give back and contribute to the community.
"After I finish my degree my dream is to work in human services for the government or not-for-profit organisations.
"­­I'm excited for the future and to see where my degree takes me."
Courses studied