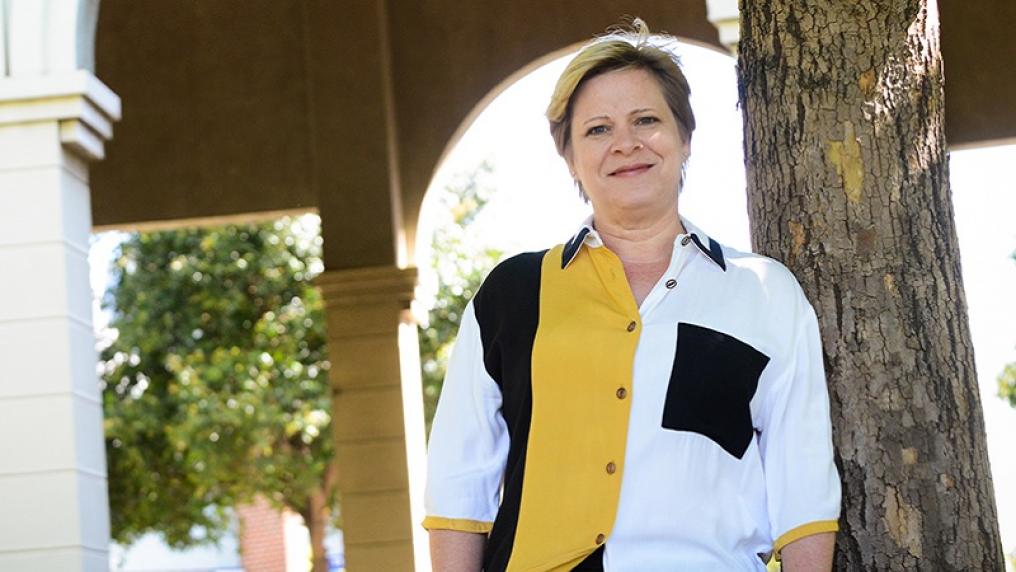 Studying my course at VU helped me redirect my career. I completed my PhD at VU, studying older people with depression in order to optimise their wellbeing.
Meg Polacsek
Master of Health Science, Doctor of Philosophy
After 20 years in communications, Meg Polacsek chose a new path to help others, and thanks VU for making it possible.
"I was working in communications in the federal government writing annual reports and had an early mid-life crisis. It might sound clichéd but I wanted to make a difference, to make something better for someone else.
VU was the only place that offered the course that I was interested in - a combination of aged services and management – and I like its strong sense of social justice.
I couldn't have done it somewhere else. The flexible delivery of my course meant my study could adapt to my changing work situation.
Studying my course at VU helped me redirect my career and get a substantial qualification in a non-clinical field in aged care services. I took a gamble with my first job as a carer in residential aged care… and I loved it!
I am now undertaking my PhD at VU, looking to understand how older people with depression self-manage their illness in order to optimise well-being.
My long term goal is ultimately to change policy and practice, so that we can better support and promote the quality of life of older people with depression at the individual, community and national levels."
Course studied
Master of Health Science, see Master of Global Public Health
Find more health science courses  at VU.