The Early Entry Offer Program (EEOP) is currently under development and will be relaunched in July 2018.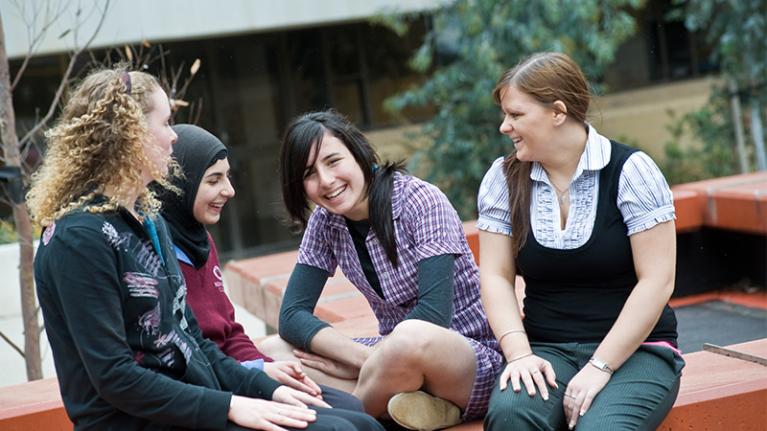 Year 12 students can receive a guaranteed place at VU through our Early Entry Offer Program.
EEOP application categories
You can apply for an early entry offer if you meet the criteria for one of the below categories.
Leadership
You can demonstrate formal or informal leadership through your actions. You will need to be endorsed as someone who has proven your ability to:

apply yourself and build on your strengths
nurture or lead others
have made an ethical or social impact at school or in the broader community.

Educational disadvantage
You have not been able to reach your academic potential at school due to external factors in your life for which you have no control. You will need to be able to demonstrate you have had an educational disadvantage.
Eligible school in the west
You are studying VCE at an eligible secondary school in the west of Melbourne. Schools that are part of our VU community are in Brimbank, Hobsons Bay, Hume, Maribyrnong, Melton, Moonee Valley and Wyndham.
Eligibility for early entry offers
All VU courses offered through VTAC are part of the EEOP.
To be eligible for admission for an early entry offer, you must:
currently study VCE at a Victorian Secondary School
be studying any required VCE subjects for your selected course
meet the EEOP application categories criteria
show potential to succeed at University.
Minimum ATAR requirements
* Minimum ATAR set by Victorian Government
Rules & guidelines
You must apply for the Early Entry Offer Program by 13 October 2017. EEOP nominations after this date will not be considered.
To be eligible for entry into an EEOP listed degree course you must obtain the minimum EEOP ATAR for that course, as well as any tertiary entrance requirements and course requirements, such as prerequisites.
Apply for an early entry offer
Applications are now closed for the Early Entry Offer Program in 2018.
After applying
Once you have submitted an application for the EEOP, wait for us to get in touch with you.
We will aim to contact you the week before your VCE exams start.
Results below the minimum ATAR
For courses that require a minimum ATAR, you may still be considered for the course if you don't meet the minimum. This will depend on whether you have applied for and qualify under other VU special admission programs.
Further information
Please speak to your school's EEOP Coordinator or Careers Adviser for more information about the program.
If you have any specific questions about the EEOP you can email eeop@vu.edu.au.