Careers
Our graduates find employment opportunities including:
sports psychologists
rehabilitation specialists
physical education teachers
sports engineers.
Colleges
Our exercise science courses are provided by our: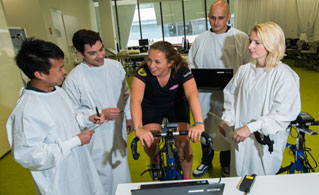 Bachelor degrees (undergraduate)
7 courses
Postgraduate research
4 courses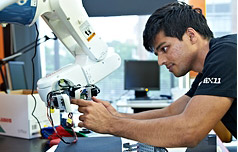 Research postgraduate
Our Office for Research provides support to our current and future researchers, such as:
identify a research topic
find a supervisor
apply for research supervision or grants.
Gain a solid foundation in research methods before undertaking a thesis related to health or sport with the Master of Applied Research.
Undertake your PhD in a world-leading research centre. Victoria University's Institute for Health and Sport (IHES) provides expert supervision in a wide range of disciplines.
Receive intensive research training before beginning an innovative thesis in the broad areas of health and sport with our integrated PhD program.
Complete a Master of Research in 18 months, in the areas of industry, community or urban development. This degree is tailored to graduates with a related bachelor degree, or an honours degree in a different discipline.
Course guides
View all our courses for Australian residents, plus learn about: