Careers
These courses are designed to equip you with the skills to succeed in a range of roles across industry sectors including:
registered migration agent
specialised migration lawyer
community law advisor
human resource assessors and advisers
policy work in government and industry.
Colleges
Our migration law courses are provided by our College of Law & Justice.
Melbourne courses are taught at our City Queen campus. We also offer face-to-face courses in Sydney (venue to be advised upon enrolment) and online flexible study for students throughout Australia and overseas.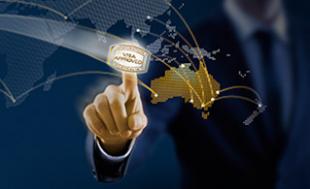 Short courses
1 course
VU's Professional Course in Australian Migration Law allows people working in related areas, for example law clerks, to gain knowledge in migration law. It is a pathway to the Graduate Diploma in Migration Law.
Postgraduate
1 course
Gain advanced knowledge in migration law with our practical and engaging Graduate Diploma in Migration Law.
Course guides
View all our courses for Australian residents, plus learn about:
The migration law program has the best qualified lecturers in the field. The university's support for online and face-to-face learning was invaluable. Attending face-to-face classes at VU Sydney on weekends suited me, as this meant I could continue to work full time during the week. I also found the online discussion boards very helpful and was able to impart practical experience to my fellow students.

Karen Cortez