Careers
Many of our graduates gain employment in the following roles:
legal administrator

lawyer
notary
legal practice management.
Colleges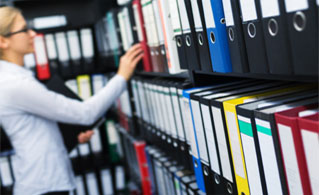 Short courses
2 courses
EAP is a university and TAFE preparation course. It is designed for students with upper intermediate to advanced levels of English who want to gain admission to an Australian TAFE, undergraduate or postgraduate course.
Are you a legal practitioner who wants to be appointed to office as notaries in public? This qualification is the first of its kind available in Australia and New Zealand in the increasingly important area of notarial practice.
TAFE certificates & diplomas
2 courses
Gain essential skills for work as a legal paraprofessional and learn to provide advice on legal services.
Gain the skills to assist lawyers representing clients on a variety of legal matters.
Bachelor degrees (undergraduate)
9 courses
Gain in-depth knowledge of our justice systems and a holistic approach to community justice with the Bachelor of Criminal Justice.
Develop the legal and social understanding to solve real problems in the community with VU's Bachelor of Criminology.
Launch an exciting career in law and make a name for yourself in corporate, community or government legal sectors.
Launch a career investigating and prosecuting crime, or defending the accused, with a law and criminology degree from VU.
Build on your existing academic experience to move into the field of law with a Bachelor of Laws (Graduate Entry) at Victoria University.
This Honours law degree prepares you for a range of careers in the legal community, corporate and community sectors, government and non-government organisations.
This double degree provides students with the opportunity to combine studies in psychology with a qualification in law.
This double degree combines studies in psychology with a qualification in law.
Course guides
View all our courses for Australian residents, plus learn about: