Careers
Our graduates find employment opportunities including:
psychology
community
clinical
sports
researcher.
Colleges
Our psychology courses are provided by our: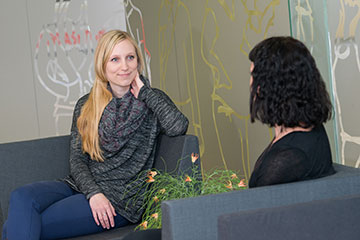 Bachelor degrees (undergraduate)
9 courses
Postgraduate research
3 courses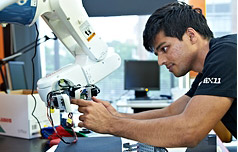 Research postgraduate
Our Office for Research provides support to our current and future researchers, such as:
identify a research topic
find a supervisor
apply for research supervision or grants.
Postgraduate research opportunities are available in humanities, history, sociology and the arts.
Undertake your PhD in a world-leading research centre. Victoria University's Institute for Health and Sport (IHES) provides expert supervision in a wide range of disciplines.
Receive intensive research training before beginning an innovative thesis in the broad areas of health and sport with our integrated PhD program.
Course guides
View all our courses for Australian residents, plus learn about:
I'd definitely recommend VU and the course I'm doing. The lecturers and tutors are good and it's a lot more student-oriented than other universities. I'm currently on placement at Footscray Hospital for two hours a week helping to counsel people in the oncology ward and long term my goal is to be a registered clinical psychologist.

Natasha Jones