Careers
Our graduates find employment opportunities in the following fields:
health or community care
health administration
practice management.
Colleges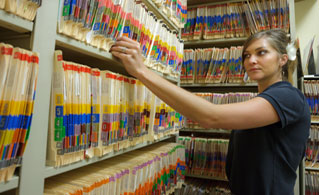 Short courses
2 courses
This Cardiopulmonary Resuscitation (CPR) course is designed to teach the knowledge and skills necessary to maintain breathing and circulation in an adult, child or infant following cardiac arrest.
Learn practical first aid skills and knowledge such as CPR, bandaging and splinting, and applying the principles of first aid safety. The course contains a blend of online and face to face learning.
TAFE certificates & diplomas
4 courses
Course guides
View all our courses for Australian residents, plus learn about: