Careers
Our graduates find employment opportunities including:
massage therapist (remedial/hot stone).
Colleges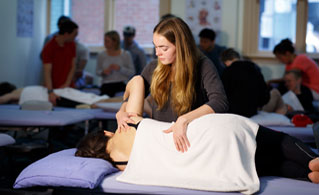 TAFE certificates & diplomas
2 courses
Learn the physical assessment and treatment skills needed for the preventative, corrective and rehabilitation phases of musculoskeletal care.
Learn the practical skills of remedial massage as well as the theoretical knowledge required to assess your clients' soft tissue dysfunction.
Course guides
View all our courses for Australian residents, plus learn about: