Careers
Our graduates find employment opportunities in the following practices:
plastic
cosmetic
dermatology.
Colleges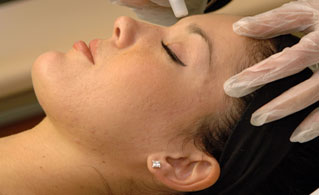 Short courses
1 course
Extend your dermal clinical knowledge and develop advanced micropigmentation (cosmetic tattooing) skills with this short course for industry professionals.
Bachelor degrees (undergraduate)
1 course
Enter a new and exciting industry with this Bachelor of Dermal Sciences course. Graduates of this course provide competent, efficient and compassionate clinical care in the dermal profession.
Course guides
View all our courses for Australian residents, plus learn about:
At VU I received great mentoring and feedback regarding my academic performance. This helped me to further enhance my skills and abilities within the field, and I attained many awards including Outstanding First Year Student and the Victoria University Medal for Excellence.

Sarah McManus