Careers
Australia's population is ageing rapidly with more than a million people receiving aged care services (Source: Australian Government Department of Health).
Our graduates find employment opportunities including:
aged care workers
management
specialists treating elder abuse.
Colleges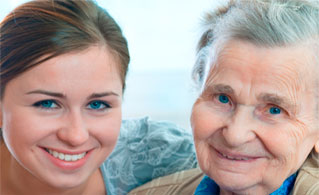 TAFE certificates & diplomas
3 courses
Gain knowledge and experience in providing support to older people with complex needs, and working with groups of older people.
Develop the skills to provide support and training to people with disabilities in community-based and residential settings.
Gain the foundational skills and knowledge to work in the aged, disability, home and community care industry.
Course guides
View all our courses for Australian residents, plus learn about:
Studying my course at VU helped me redirect my career and get a substantial qualification in a non-clinical field in aged care services. I took a gamble with my first job as a carer in residential aged care and I loved it! I am now undertaking my PhD at VU, looking at older people with depression in order to optimise their wellbeing.

Meg Polacsek