If you are interested in counselling or home and community care, we have many community services courses to help get your career pointing in the right direction. You can study at short course, TAFE or postgraduate level.
Careers
Our graduates find employment opportunities in the following areas:
counselling
mental health professional
disability services
community services
financial counselling.
Colleges
Our community services courses are provided by our: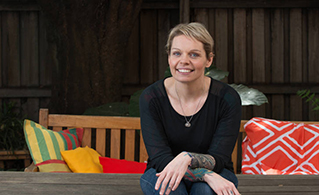 Short courses
1 course
EAP is a university and TAFE preparation course. It is designed for students with upper intermediate to advanced levels of English who want to gain admission to an Australian TAFE, undergraduate or postgraduate course.
Postgraduate
2 courses
Fees:
2020: A$15,300*
* fee per semester
Campus:
Footscray Nicholson
Pursue a career as a community psychologist. Become a part of a vibrant learning environment where your psychology skills and knowledge will be directed towards applied community psychology.
Fees:
2020: A$14,050*
* fee per semester
Campus:
City Flinders, Footscray Nicholson
Further your knowledge in counselling theory and practice through VU's Master of Counselling.
Studying at VU
Learn more about studying at VU as a non-resident: