Find the latest media and events related to community and planetary health at Victoria University.
Featured
Planetary health seminars & workshops
Join us for our five sessions, 1–9 December 2020, in which the Victoria University community will gather, reflect and make decisions that will strengthen our planetary health focus in 2021.
Green rooftops, the UN Sustainable Development Goals (SDGs), working with our communities, carbon-neutral campuses, Global Ethics Toolkit, transdisciplinary learning and research are just some of topics on the agenda for our inaugural Planetary Health Huddle.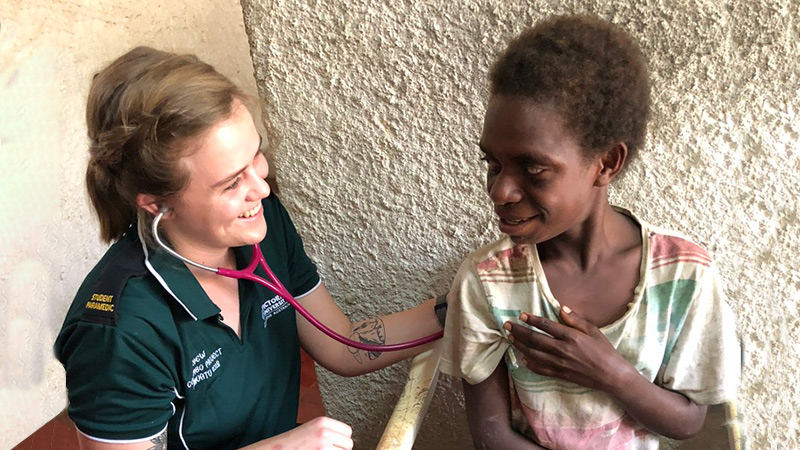 Paramedicine student on study tour in Vanuatu, reflecting our international development efforts, where we support VU students to undertake activities that serve a moral purpose.