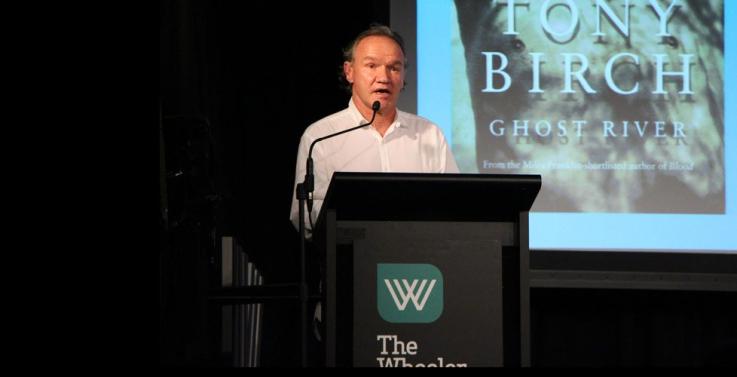 Prominent academic and writer Dr Tony Birch has won the Victorian Premier's Literary Award for Indigenous Writing 2016 for his novel, Ghost River (UQP).
During last night's presentation at The Wheeler Centre, Dr Birch announced that $5,000 from the $25,000 award will be donated to Seed Mob – an organisation made up of young Indigenous people across Australia who are concerned with climate change, activism and preserving Indigenous knowledge.
Ghost River has been described as a heartfelt coming of age story set in Melbourne about young friends and drifters who "turn to the river in the reality of poverty and violence."
The Conversation called the book a beautiful novel, and said "Birch's dialogue makes his characters' conversations sound effortless and utterly genuine. They speak to each other in ways that seem culturally and emotionally accurate ..."
Dr Birch's novel has also been shortlisted for the 2016 New South Wales Premier's Literary Award, and the Queensland Literary Prize. Additionally, the novel was long-listed for the 2016 Miles Franklin Literary Award.