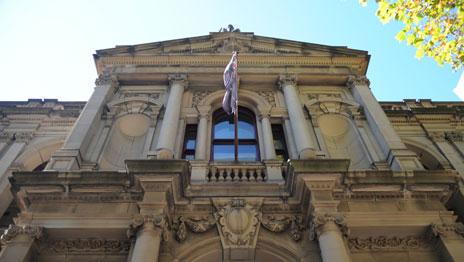 Legal historian and new Victoria University adjunct professor, Dr Simon Smith, is convening an exhibition and conference to mark the Victorian Supreme Court's 'dosquicentennail' or 175th anniversary.
The conference, Judging for the People, is sponsored by VU's Sir Zelman Cowen Centre and the Royal Historical Society of Victoria.
It will bring together stories of the court's development and decisions, its judges, its relationship with the media, as well as the buildings and libraries that have featured throughout its history.
Dr Smith edited and oversaw research for the first-ever book about the history of the court to mark its anniversary: Judging for the People: A Social History of the Supreme Court in Victoria 1841-2016. Copies will be available at the conference.
Conference details
The one-day conference will be held on Saturday 9 April at VU's Queen Street Campus (Little Lonsdale Street entrance). Victoria's Chief Justice Marilyn Warren will give the keynote address. It will also include several eminent speakers including Family Court Justice Victoria Bennett, Legal Service Board Commissioner Michael McGarvie, and former Supreme Court Judge Bernard Teague.
The public are welcome to attend. For more information about Judging for the People conference, contact the Royal Historical Society of Victoria: [email protected] or 9329 9288.
The exhibition
The exhibition, to be opened by Victorian Governor, Linda Dessau on Friday 8 April, will run until Law Week in mid-May at the Royal Historical Society of Victoria, 239 A'Beckett, Street, Melbourne.
It will feature artefacts from the court, and the original 1837 ship board diary written by Melbourne's first practising lawyer, William Meek, on his 1837-38 voyage to Australia.
About Dr Simon Smith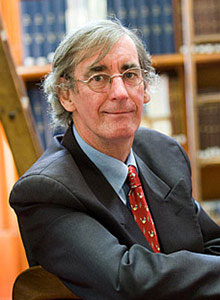 Dr Smith is a well-recognised legal historian. He helped found Australia's first community legal centre, the Springvale Legal Service in the 1970s, and in the 1980s, was a pioneer in alternative dispute resolution. He was the first ombudsman in the Australian financial services sector.
He later became senior counsel with a top 500 insurance company and a curator of the nationally significant insurance archive, the Suncorp Insurance Archive, now in the hands of the State Library of Victoria.