Victoria University offers career mentoring programs with NAB and IBM. The programs match current students with senior NAB or IBM staff members (mentors). The one-on-one mentoring allows students to discuss their career aspirations or concerns and helps them prepare for the transition from university to work.
Our mentors
At VU, we consider a mentor to be a more experienced person who assists another person to grow and learn by sharing their personal, career and transitioning experiences.
Our mentors have a range of professional experiences, and use their knowledge and skills in a variety of settings for educational and/or career development purposes.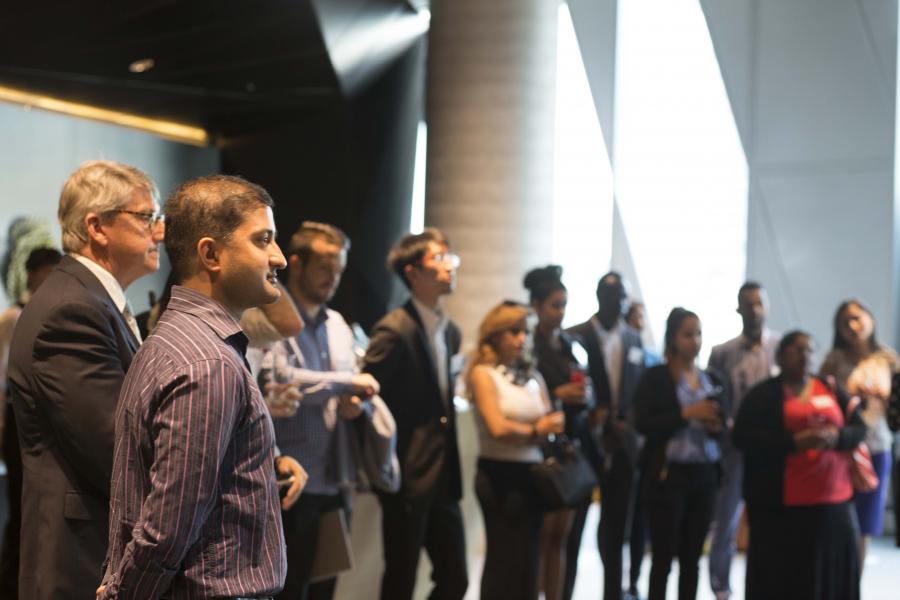 Benefits for students
Taking part in a mentor program will help students:
raise awareness of common graduate career paths/job options for their discipline/course
discover what employers are looking for in new employees/graduates
gain knowledge of work/industry expectations and culture
develop professional networks in their chosen discipline
explore options for work experience, site visits and job shadowing.
The Student Mentor Program is fully funded – there are no fees for students.
How do the programs work?
Our students are briefed at a pre-program induction.
Students (mentees) are then matched to a mentor (one-on-one).
Three to six meetings are arranged between the mentor and mentee. Meetings are approximately 60 minutes each and occur over 6-12 weeks.
Meetings are at a mutually agreed location and time – usually in the CBD.
Ongoing support from Student Career Development is available for all participants.
Comprehensive program instruction manuals are provided.
Note: Only penultimate and final year students are eligible for the program.
Awards and accolades
2011 Best Individual Initiative Award – Pro-Vice Chancellor's Award (VU)
2012 Victorian Training, Education & Development Award (Industry Association)
2013 Vice-Chancellor's Citation for Excellence in Learning & Teaching Programs (VU)
2013 Excellence in International Education – Student Employability & Careers (Victoria Government)
Contact us
If you would like more information please contact Vicky Schilling, Careers Coordinator – Projects.
Phone: +61 3 9919 4830
Email: vicky.schilling@vu.edu.au