The Student Leadership Conference is an opportunity to develop your leadership skills and to grow your professional network.
This one-day event organised by students for students will enable you to:
develop new leadership skills
network with other like-minded peers
listen to professional speakers present on engaging topics.
For more information, email lead@vu.edu.au.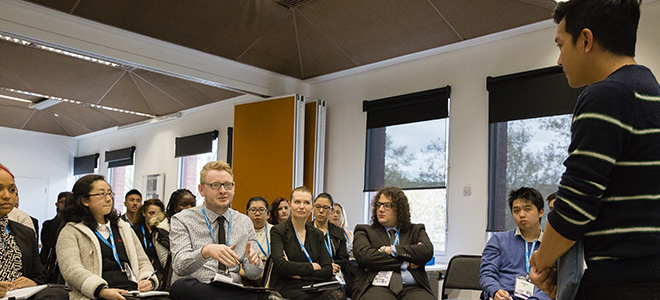 Students who attend the Student Leadership Conference will:
receive a Certificate of Attendance
register hours that count towards the volunteering hours of the Lead2Change Program.
2018 Student Leadership Conference
The 2018 theme is "The Future of Work".
For more information go to the Conference event page
Previous conferences
See more about some of our previous student leadership conferences:
Contact us
Email lead@vu.edu.au.