Overview
Launch your career in management with Victoria University's Master of Management. Gain specialist business knowledge and skills for leadership positions in various fields.
This business masters course will help you make a confident step towards a senior role in business or the public sector. You will develop your strategic thinking, leadership, and negotiation skills.
We have strong industry connections and a practical focus on case studies and work-related activities. Graduating with hands-on experience, you'll be ready to respond to the challenges of today's digitised global workplace.
Studying the Master of Management, you'll have the opportunity to develop professional expertise in:
people management
human resource 
learning and development
organisational change
business innovation.
Victoria University's business school prides itself on its links to the business community. We have strong industry connections, which we use to give you valuable work experience.
Honorary staff provide additional links with industry. These include finance guru Alan Kohler, founder of Eureka Report, Australia's most successful investment newsletter.
We also host expos to network with leaders and employers from business, finance, and other relevant organisations.
If you have an Australian bachelor degree in human resources, business (or similar discipline), you may be eligible for an exemption of 48 credit points of study.
If you receive 48 credit points for previous study, you may be able to qualify with a masters in 1.5 years, enabling you to launch your professional management career sooner.
As part of your study, you will have the opportunity to put theory into practice in the workplace, delivering genuine management recommendations within a business setting.
Drawing on your study to apply a managerial perspective, you will analyse and solve an authentic business problem, and address real issues faced in organisations.
This work experience is invaluable when applying for jobs and stepping into a new role and a management career.
Following the overwhelming success of the revolutionary VU Block Model with undergraduate students, we rolled out the Block Model to our postgraduate courses.
We deliver this course in an eight-week mode, which means you study two units (subjects) at a time over eight weeks (or one unit at a time over eight weeks for part-time study), rather than juggling several units at once. And with its focused timetables and smaller, collaborative classes, VU's Block Model gives you more time to connect with your peers, lecturers and industry partners, helping you build strong professional networks.
The VU Block Model has improved our student results and engagement, and has won multiple international awards for innovation and excellence.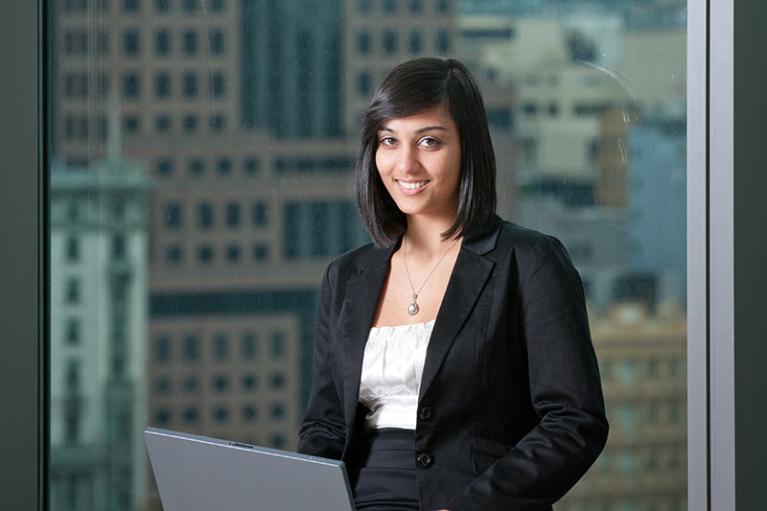 Gain invaluable workplace experience.
Careers in management
Graduates of the Master of Management will gain the knowledge and capabilities to support management roles in the global and local business context.
The course offers the opportunity to specialise in management areas such as:
people management
functional business management
change management
organisation development
leadership roles in innovation and business sustainability.
Launch a career in management that suits your passions and interests:
business manager (functions)
general manager
operations manager
program, and project manager.
Course structure
To attain the Master of Management, students will be required to complete 192 credit points consisting of:
48 credit points college core units
96 credit points professional core units
12 credit points BMO5501 Business Ethics and Sustainability; and,
12 credit points BMO7006 Applied Business Project (Capstone); and,
24 credit points elective units. Please check any pre-requisite requirements prior to enrolling.
Unit code

BAO6504

Credits

12

Unit code

BEO6000

Credits

12

Unit code

BEO6600

Credits

12

Unit code

BMO6506

Credits

12
Professional Core Units
Unit code

BHO6505

Credits

12

Unit code

BMO5567

Credits

12

Unit code

BMO5572

Credits

12

Unit code

BMO6050

Credits

12

Unit code

BMO6508

Credits

12

Unit code

BMO6511

Credits

12

Unit code

BMO6622

Credits

12

Unit code

BMO6624

Credits

12
Core Units
Unit code

BMO5501

Credits

12

Unit code

BMO7006

Credits

12
24 credit points elective units
On successful completion of this course, students will be able to:
| | | | |
| --- | --- | --- | --- |
|   | 1. | Critically reflect upon theoretical approaches and analyse their application to achieve effective management strategies; |   |
|   | 2. | Justify and interpret theoretical propositions and related bodies of knowledge to critically evaluate the resolution of business problems and recommend actions relevant to contemporary business settings; |   |
|   | 3. | Adapt cross-disciplinary knowledge in decision making with creativity for new management contexts; |   |
|   | 4. | Exhibit accountability in autonomous and collaborative judgements and innovative strategic thinking in response to contemporary and future professional management challenges; |   |
|   | 5. | Formulate, implement and evaluate industry-specific investigations to resolve complex professional problems and inform decision-making; |   |
|   | 6. | Articulate effectively to specialist and non-specialist audiences including multi-disciplinary teams, diverse cultural communities and business and other professional organisations; |   |
|   | 7. | Exemplify initiative and inspirational leadership in a dynamic 21st century work environment, acting consistently, ethically and socially responsibly; and, |   |
|   | 8. | Inquire, contextualize, evaluate and design an evidence-based capstone project to theorize and showcase innovative practices. |   |
What's a unit?
A unit or 'subject' is the actual class you'll attend in the process of completing a course.
Most courses have a mixture of compulsory 'core' units that you need to take and optional elective units that you can choose to take based on your area of interest, expertise or experience.
Credits
Each unit is worth a set amount of study credits based on the amount of time you study. Generally, 1 credit is equal to 1 hour of study per week.
Admission & pathways
Meeting the minimum admission requirements does not guarantee you entry into this course. Some courses receive more applications than the number of places available. In this situation we will also assess your education, work and other relevant experience.
If you do not meet the minimum requirements you may be eligible for one of our special admission programs. We also encourage you to explore our study pathways to help you reach your goal.
Find out more about how to apply for our courses, and our commitment to admissions transparency.
Entry requirements
Completion of an Australian Bachelor degree (or equivalent) in any discipline
OR
Completion of an Australian Graduate Diploma (or equivalent) in a similar discipline
OR
Applicants without an undergraduate qualification may be admitted to the Graduate Diploma based on approved work experience. Upon completion of the Graduate Diploma, graduates will be eligible for admission to this course with credit granted for completed units.
There are many ways you can start your education journey at VU. Pathways offer an easy transition between courses at different levels, so that you can start with a certificate and progress right through to postgraduate study.
Find out more about pathways and credits.
Advanced standing: Applicants with an Australian Bachelor degree (or equivalent), or higher, in a similar discipline may be eligible for an exemption of 48 credit points of study.
Use our credit calculator to find out how much credit you could get towards your course, based on your previous study.
If you have completed study with another university or institution and believe you are eligible to receive credit for skills and past study, you can apply for advanced standing.
Applications for advanced standing can be made after a discussion with your course chair or academic adviser.
How to apply
Applications for this course are not being taken at this time.
Browse our other Business courses or send us an enquiry to be notified of updates relating to this course.
Enquire now
Please fill out the form below, and we'll get back to you shortly.
Information marked with an asterisk "
*
" is required.
At Victoria University, we aim to display accurate and complete course information online. However, we are unable to guarantee that every course change is currently displayed. You may contact the University directly on +61 3 9919 6100 to confirm the most up-to-date course fees, pathways and credit transfer, recognition of prior learning, admission and enrolment procedures, examinations and services available to our students.