Your SSAF contribution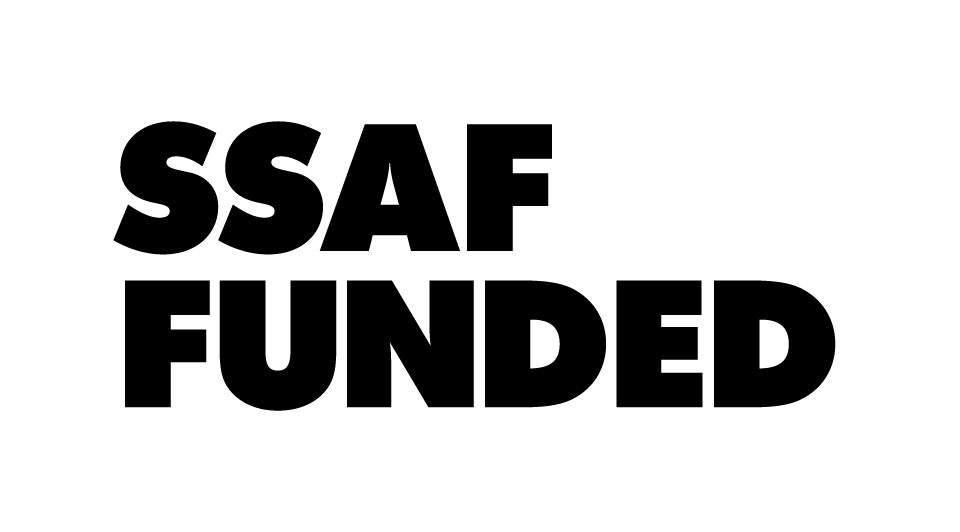 Student Services and Amenities Fee (SSAF) is a compulsory student fee that was created by the Australian Parliament in October 2011. SSAF is your way of contributing to making VU a better place for everyone, because it's designed to be used for non-academic things that benefit all students.
Thanks to your SSAF contribution, we have services like career and financial advice, student clubs and societies, counselling, student mentors, mobile charging facilities, microwaves and fridges in your student lounges, exam reviver stations, campus run events and sport and recreational activities.
SSAF means you get a great campus experience, free support services and modern facilities, and that we can focus our funding on improving your learning and teaching experience and investing in cutting edge research.
Fill out the SSAF feedback form to tell us what you think about how SSAF money is being used, or if there's something you'd like to see funded.
In 'Your SSAF contribution':
Who pays SSAF?
Most enrolled students need to pay SSAF, but there are some exceptions (for example, international students pay SSAF as part of their total tuition fees). You can also apply for a loan to pay for your SSAF.
2016 SSAF fees
Who pays SSAF?
 
VE/TAFE students
Higher education (HE) domestic students
Full time
$204
(government funded students with no concession, studying 541 hours or more per year)
$290
Part-time
$102
(government funded students with no concession, studying 25–540 hours or more per year)
$145
Off-campus
$42
(students studying off campus)
n/a
Concession
$84
(students currently eligible for concession rates on tuition)
n/a
Who doesn't pay SSAF?
VE/TAFE students studying less than 25 hours per year
VE/TAFE students enrolled in the Concurrent Study Course (course code 10103NAT)
Students receiving Advanced Standing for their entire course
International students
Full-fee students* and fee-for-service students (as the fee is covered by their tuition fees)
Asylum seekers (must be referred to the University and sponsored by the Asylum Seeker Resource Centre)
VU students who are VU employees on contract for a period of at least 12 months or ongoing on a time fraction of 0.5 or more. Refer to instructions on the Staff Status Declaration.
* Full-fee are any students whose tuition fees are not funded under the following:
Commonwealth supported (higher education HECS students)
Higher Education and Skills Group – formerly Skills Victoria (funding for TAFE students).
When is SSAF paid?
Your SSAF, if you need to pay it, will be itemised on your VU statement of account (SOA). SSAF is charged per academic semester for HE students and on an annual basis for VE/TAFE students.
If you're an HE student you need to pay or defer SSAF by 31 March and 31 August each year. HE students may apply to defer their SSAF payment by applying for an SA-HELP loan (find out more below).
If you're a VE/TAFE student, your SSAF is payable as soon as your enrol to begin your studies. VE/TAFE students are not eligible to defer SSAF with a SA-HELP loan.
Applying for a SA-HELP loan
If you're an HE student you may be eligible to defer your SSAF payment with a SA-HELP loan. You're eligible if you:
are an Australian citizen or a permanent humanitarian visa holder resident in Australia
are a New Zealand special category visa holder who meets the long-term residency requirements
are enrolled in an eligible course of study with a higher education provider
meet the tax file number (TFN) requirements.
If you'd like to apply for a SA-HELP loan, please visit a Student Service Centre to get a copy of the Request for SA-HELP Assistance form. Submit your form at any VU Student Service Centre by the following dates:
31 March for Semester 1

31 August for Semester 2.
Find out more about SA-HELP loans by visiting the Australian Government's Study Assist website.
The SSAF Consultative Committee
To make sure that your SSAF is used responsibly, VU created the Student Services and Amenities Fee Consultative Committee. The SSAF Consultative Committee meets monthly to review and discuss all comments received via the SSAF feedback form, and to review submissions for SSAF Student Experience Initiative Grants.
The committee consists of the following representatives:
Director, Customer Service & Student Communications, Student Services

Student Services Finance Business Partner

Dean of Students

Senior Coordinator, Student Engagement & Communications

President, VUSU

General Secretary, VUSU

Executive Officer, VUSU

General Manager, Student Wellbeing

Senior Coordinator, Student Advising & Support

General Manager, Sport & Health

Student representatives (to balance ratio of staff to students).
Join the SSAF Consultative Committee
VU values student input into our decision making. The Student Services and Amenities Fee (SSAF) Consultative Committee oversees the governance, management and implementation of SSAF-funded initiatives each year.
The SSAF Consultative Committee is chaired by Naomi Dempsey, Director, Customer Service and Student Communications. The Committee meets at least twice a year and gives students a chance to make recommendations for the distribution of SSAF funds.
Eligibility
The positions are open to all Victoria Polytechnic and VU students.
Interested students should read the Terms of Reference of the SSAF Consultative Committee before writing their expression of interest.
Student representaion on the SSAF Consultative Committee has been finalised for the period ending August 2017. If you'd like to join the committee in the future, please email ssaf@vu.edu.au for more details.
Feedback
Your input on how you want to see your SSAF allocated is vital to this process. To provide feedback, please speak to VUSU or complete the online feedback form.
More information
Search the ASKVU knowledge base to find answers or ask a question.