Moondani Balluk offer a lot of support to Aboriginal and Torres Strait Islander students. We can help you with applying for a course or getting financial assistance and scholarships.
Our strong background in education and engagement has helped many Aboriginal and Torres Strait Islander students reach their full potential at Victoria University.
VU has many courses you can choose from at undergraduate or postgraduate level, plus many short courses and tailored training for business and industry. Aboriginal higher education and vocational education units are available across a number of courses and programs at VU.
Assistance available to students
Moondani Balluk can help you with:
ABSTUDY applications
course and enrolment advice
scholarships and awards
access to the Aboriginal and Torres Strait Islander Resource Library
referral to counselling, including discrimination advice and referral
referrals and support in housing and finance matters
social support through our campus locations, cultural awareness activities, community organisations and events
graduations and the option to wear and keep the VU Aboriginal stole (a type of academic dress worn at VU graduation ceremonies)
career and employment advice through cadetships, work experience and job listings.
For more information on available assistance, please contact Marcus Brooke, Aboriginal Student Life Liaison Officer at moondani.balluk@vu.edu.au.
How to apply
Applications to most VU courses are via our Online Admissions Centre, or through the Victoria Tertiary Admission Centre (VTAC).
Aboriginal and Torres Strait Islander students should also complete the relevant section of the VTAC Special Entry Access Scheme, or the Special Consideration Application on VU direct applications.
Those interested in applying for a course should contact Moondani Balluk staff to discuss course options, and the range of support services and pastoral care available.
Phone: +61 3 9919 2891 or +61 3 9919 2836
Email: moondani.balluk@vu.edu.au
Financial assistance
There are a range of undergraduate scholarships and externally-funded scholarships available, and Moondani Balluk can assist you in your application.
Aboriginal and Torres Strait Islander students studying TAFE courses at Victoria University are eligible for indigenous student concessions.
Australian Rotary Health Indigenous Health Scholarship
Indigenous Commonwealth scholarships
The Commonwealth Scholarships Program assists Aboriginal and Torres Strait Islander students from low socio-economic backgrounds, particularly those from rural and regional areas. There are three Indigenous Commonwealth scholarship types:
Indigenous Access Scholarship (IAS)
Indigenous Commonwealth Education Costs Scholarship (ICECS)
Indigenous Commonwealth Accommodation Costs Scholarship (ICAS).
Department of Justice & Community Safety Aboriginal Tertiary Scholarship
Soroptimist Scholarship for Indigenous Australian Women
The Aspiration Initiative Indigenous Scholarships
Our students' successes
Paola Balla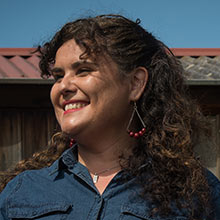 Paola Balla is a Wemba-Wemba and Gunditjmara woman of the Day and Egan families, and also of Italian and Chinese migrant blood. Paola is an artist, curator, speaker, educator and community arts worker.
She was an inaugural graduate of VU's Nyerna Studies program in 2001, has a Postgraduate Diploma and Masters in Community Cultural Development (VCA), and recently enrolled as a PhD researcher at VU. Paola is the first recipient of the Lisa Bellear Indigenous Research Scholarship. Paola has also been a lecturer at Moondani Balluk, and a senior curator in the First Peoples exhibition at Melbourne Museum.
During 2015, Paola was Artist in Residence at Moondani Balluk. She created site-specific works and writings from research into trans-generational trauma/colonial injury, impacts on Aboriginal women and their place in contemporary art.
Sharna Clarke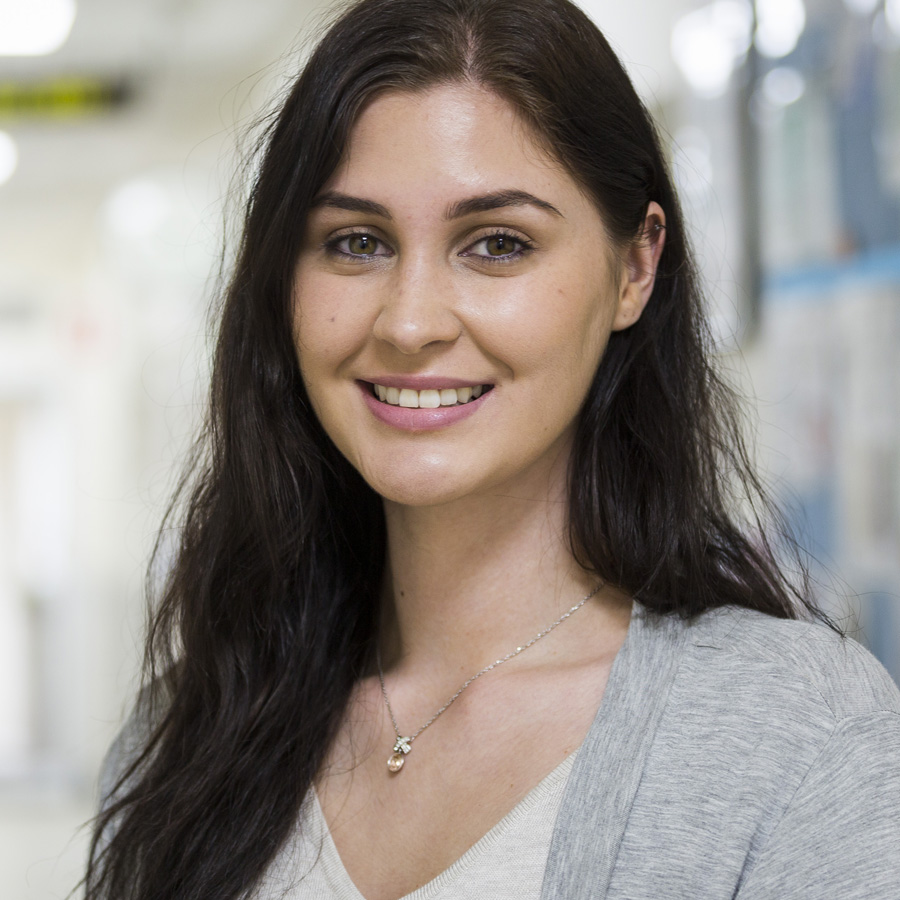 I graduated from a Bachelor of Nursing at Victoria University (VU) in 2018. While studying I had the opportunity to work as a nurse assistant on one of the wards at the Western Health Footscray Hospital as part of the Western Health Aboriginal Nurse Cadetship Program.
VU was my first preference because my mum also studied at there, she studied Community Services/Mumgu-Dhal. She felt like a part of the VU Indigenous community and I felt I was always welcomed by everyone to be a part of it.
VU was also recommended to me by my mum because it's a lot more welcoming, student focused and flexible compared to other places. VU and Moondani Balluk – Indigenous Academic Unit are a culturally safe space and that's important. Each student has different needs and VU takes that into account.
VU and Moondani Balluk are grassroots and organic in the ways it operates. They are very involved in community and are a grassroots organisation, working closely with Footscray organisations, so you definitely feel you are part of community.
I engaged with Moondani Balluk extensively throughout my time at VU. They were really supportive and assisted a lot with choosing my courses and how to navigate the university system.
I enrolled into the Bachelor of Kyinandoo (Indigenous studies) to adjust to university life before I switched over to Nursing. For me, Kyinandoo acted as a bridging course and a foundation to build on and eased me into higher education and studying. I would not be here if it wasn't for Moondani Balluk who supported me in the difficult transition into life at VU from high school.
My teachers helped me, supported me and enabled me to understand self-development, self-practice and self-learning which helped me be the best student and person I can possibly be.
Picture courtesy of Western Health.
Rebecca, Jaimie-Lea & Tanaya Lyons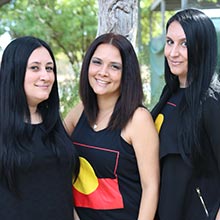 Bachelor of Arts (Kyinandoo)
Bachelor of Arts (Honours)
"We are Wiradjuri sisters who have graduated with double degrees from VU's Bachelor of Arts (Honours) as well as its Bachelor of Arts (Kyinandoo). We all received first class Honours for our theses.
"We are Research Officers at VU's Moondani Balluk Academic Unit; we continue working together on projects that include working with the Victorian Aboriginal Legal Service related to the Royal Commission's investigation into child abuse in institutions, as well as working on many other indigenous research projects across Victoria University. We wish to go on to further our education with postgraduate studies.
"Our father was our inspiration for our Honours thesis, we were able to use this platform to record and highlight our father's story. It is important that we as Aboriginal people tell our stories our way."
Samantha Madden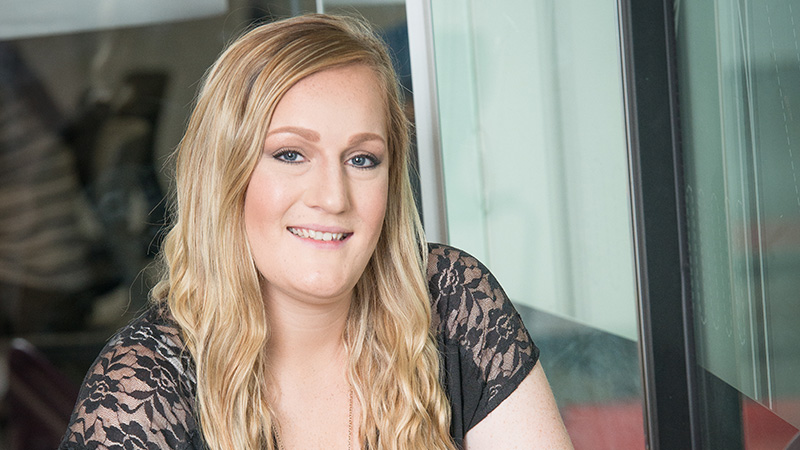 Samantha Madden has had a diverse study pathway. Sam started a Certificate IV in Youth Work at Victoria Polytechnic before transitioning into the Diploma of Youth Work.
She then went on to complete a Bachelor of Youth Work at Victoria University.
Sam left school in year ten and with great support from staff in Moondani Balluk and Victoria Polytechnic was able to flourish. Throughout her placement at 'The Indigenous Gathering Place Health Service' Sam gained experience in assisting and supporting young people and their families who were homeless, or at risk of becoming homeless.
In class, Sam learnt a lot of theory and by undertaking a student placement was able to put that theory into practice in the workplace.
"Victoria Polytechnic and Moondani Balluk have played a massive role in shaping the worker I have become, by teaching me the basic foundation skills and other professional attributes needed to conduct myself professionally and ethically in the workplace. Without them, no career achievement would have been possible."
Marjorie Jean Mason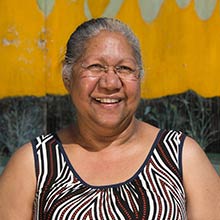 Mumgu-Dhal Tyama-Tiyt (TAFE)
Bachelor of Arts (Kyinandoo)
"I am from Wilcannia, NSW. Bakandji river people. I had been enquiring for over two years and waited patiently for an indigenous course to start at VU. After completing Mumgu-Dhal Tyama-Tiyt through TAFE I have gone on to study a higher education degree, studying a Bachelor of Arts (Kyinandoo)."
"I was excited. I stuck it out; I was raised to finish something I started. I have a lot of professional people in my family. So I knew I had great support."
"After completing my Bachelor of Arts (Kyinandoo) I enrolled in a Bachelor of Arts (Honours) in 2017 to continue my journey. As a part of my Honours coursework, my written thesis covered the language, lores and rules of the Bakandji people."
"I also included a creative aspect to my thesis, with my artwork detailing stories and rich cultural knowledge passed down to me by my Mother, which were a part of the creative aspects of my thesis. This art was displayed at an exhibition at the Footscray Community Arts Centre and contributed towards my assessment."
"My mother was the keeper of all the knowledge and was my inspiration for writing my thesis."
"I am considering continuing into a Masters or possibly writing my own book based on my Mother, which will expand what I covered in my thesis."
"I thoroughly enjoyed my studies in Honours and I would sincerely encourage other students to go forward and continue studies where possible, never let anything hold you back."
"Education is the key to your future, as my Mother used to say, through education the world is your oyster."
Gavin Moore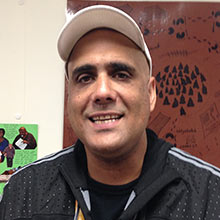 Mumgu-Dhal Tyama-Tiyt (VET)
"I studied the dual Certificate II in Mumgu-Dhal Tyama-Tiyt – Certificate II in Community Services Work when it was available at VU. I am now employed at Connecting Home, providing case management to Koori people of the Stolen Generations.
"I really enjoyed my time studying Mumgu-Dhal at VU. My studies advanced my life and gave me a better perspective on the issues that affect black Australia."
Olivia Slater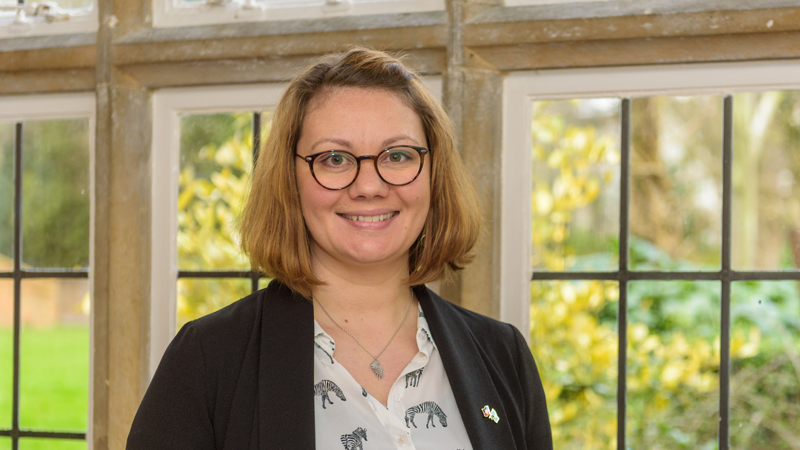 "I'm Badimia Yamatji and Whadjuk Nyoongar currently living in Melbourne's western suburbs. I recently completed a Bachelor of Arts Kyinandoo and Bachelor of Arts Honours at Victoria University.
"As an undergraduate student I combined Moondani Balluk's units with Creative Arts Industries units as I'm interested in both areas and used my Honours year to focus closely on indigenous theatre. I'm about to commence an MPhil (Masters by coursework) in Social Anthropology at Cambridge University in England, again looking at indigenous theatre. Once the MPhil is complete I'll move into my PhD, either at Cambridge or in Australia and I look forward to developing my career as an academic."