The College of Health & Biomedicine is committed to helping you achieve your goals. Our innovative courses, flexible pathways and hands-on approach to teaching, learning and research provide you with relevant experience that prepares you for the real world.
We expect our student community to flourish as a result of our customisation of technology-enhanced learning and our strong partnerships with the health care industry.
We have a strong commitment to internationalisation of the curriculum to enable students to gain international experience, and we also host off-shore students.
The College operates at our St Albans, Werribee, City (Flinders Lane and Queen), Footscray Park and Footscray Nicholson campuses, as well as the Sunshine Hospital Western Centre for Health Research and Education.

In 'Health & Biomedicine':
Discipline guide
For an overview of our courses, research strengths and facilities, download the Health & Biomedicine Discipline Guide.
Our facilities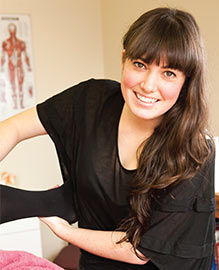 We have state-of-the-art simulation laboratories with interactive mannequin technology, high-tech nursing laboratories designed to emulate a hospital environment, dedicated student-run clinics for psychology, nutrition, osteopathy, and dermal therapies, as well as purpose-built research and training facilities. Our senior osteopathy, dermal science and nutrition students provide therapeutic treatments and advice to patients under the supervision of qualified and registered practitioners.
Clinical and practical learning is an important part of our health and biomedicine courses, and is compulsory for courses in dermal therapy, dietetics, midwifery, nursing, osteopathy and paramedicine. Our students receive numerous hours of practical experience to ensure they are ready for the workforce.
'VU has given me the best preparation for success in osteopathy. The VU lecturers were amazing. Now I work with everyone from truck drivers to pregnant women and babies.'

Dr Emily Pepper – Osteopath
Bachelor of Science (Clinical Science), Master of Health Science (Osteopathy)
Student placements & internships
If your dream career is in health and biomedicine, we can help you achieve it.
One of our greatest strengths as a university is our links with industry, with over 4,000 industry connections university-wide. Employers value our graduates because we provide them with many opportunities to be engaged with industry, from industry-relevant curriculum to workplace learning, that give real-life work experiences.
Our partners include the Australian Spinal Research Foundation, beyondblue, Werribee Mercy Hospital and Western Health.
'The internship program in the final year gives students the opportunity to work in an established practice and prepare for the real world. It is this practical experience that makes VU graduates such good osteopaths.'

Dr Jade Scott – Founder, Western Region Health
Accreditations
Our courses are accredited by:
Australian Association of Social Workers
Australian Nursing and Midwifery Accreditation Council
Australasian Osteopathic Accreditation Council
Australian Psychology Accreditation Council
Council of Ambulance Authorities and Paramedics Australasia.
Experts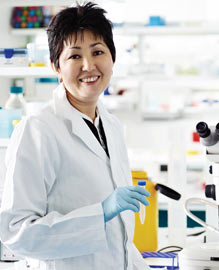 Our staff are experts in their field, including:
Associate Professor Gary Fryer, renowned osteopath and researcher
Professor Maximillian de Courten, global public health expert having worked at organisations such as the World Health Organisation, International Diabetes Institute Melbourne, National Institutes of Health US
Dr Carla Kleverlaan, osteopath and world-class athlete.
Dr Kulmira Nurgali, Senior Lecturer in Medical Physiology and researcher.
Dr Kulmira Nurgali developed her research expertise and her own scientific niche in the field of Enteric Neuroscience.
Within a short period of time, Dr Nurgali earned an international reputation as an electrophysiologist studying functioning of the enteric neurons in pathological conditions. She has established a research lab at the Western Centre for Health, Research and Education (CHRE) at the Sunshine hospital.
Research
Research in Health & Biomedicine is conducted through VU's Office for Research, particularly through our Institute for Health & Sport.
Contact us
Find academic and administrative staff members in the College.
Phone: +61 3 9919 6100 or 1300 VIC UNI (1300 842 864)