College of Engineering & Science
Find out about our program of undergraduate, postgraduate coursework and research courses in engineering, built environment, information technology and science.
All our courses are designed to ensure that you graduate with the skills and knowledge to pursue a career in a high-demand industry, and enjoy studying in a field you're passionate about.
Our curriculum is shaped by our strong connections to VU research institutes and industry leaders. Professional panels regularly contribute to the structure and content of each program, ensuring they reflect current practice and industry developments. 
Our courses are highly regarded within Victoria and Australia, with our rankings including:
second in Victoria and eighth in Australia in computer science
third in Victoria and eleventh in Australia for engineering and technology.
Data taken from the 2020 Times Higher Education World University Rankings.
Industry engagement
Our partnerships represent genuine collaborations with industry organisations, fostering a two-way exchange of knowledge and opportunity. When students from the College of Engineering and Science work with our industry partners, the outcomes are valuable for both parties.
Industry organisations contribute to our programs in a number of ways, including:
giving input on curriculum development
presenting guest lectures
offering placement, work-integrated learning and project opportunities to our students
sponsoring prizes, scholarships and awards.
As a result, studying here means exploring the latest industry trends, getting hands-on work experience, growing your professional networks and graduating with a broad range of career options.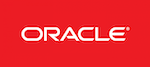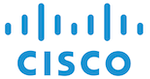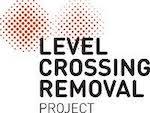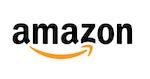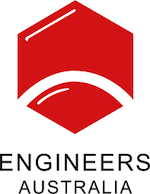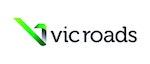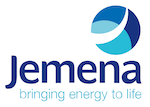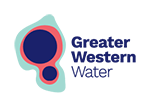 Our facilities
Our students gain 'hands-on' experience in our state-of-the-art laboratories and facilities.
We have specialised labs in areas including:
fire testing
geomechanics
hydraulics
thermodynamics
analytical chemistry
biotechnology
microelectronics
information technology
power engineering
mechanics.
Take a closer look at our engineering & science facilities.
Courses we offer
The College of Engineering & Science offers courses in the areas of engineering, information technology, built environment, science and project management at Bachelor and Master levels. We also offer research degrees at Master and PhD levels through our research institutes.
Our engineering and information technology courses are accredited by:
Engineers Australia Accreditation Board
Australian Computer Society.
Women in Science & Engineering (WISE)
We are committed to supporting women studying in science, technology, engineering and mathematics (STEM) disciplines at VU.
Our Women in Science and Engineering (WISE) program gives female students access to a range of events and opportunities, including:
seminars and workshops featuring female STEM professionals
profile-boosting activities for female students, academics and industry professionals
mentoring programs
industry collaboration opportunities
professional development activities.
We also run workshops and events in schools to encourage girls to consider careers in STEM.
Victoria University Motorsport (VUM)
Led by undergraduate mechanical engineering students, the VUM team works together each year to design, analyse and build an open wheeled race car. The finished vehicle competes in the annual Formula-SAE motorsport competition.
VUM is open to all undergraduate VU students and provides a creative, practical and fun learning experience. Participating in VUM gives you the chance to meet other students and build hands-on skills in areas such as component design and vehicle building as well as project management, budgeting and securing sponsorship.
Bogong scholarship
The Bogong scholarship is an award made available by the generosity of an anonymous benefactor who wishes to assist students from regional Victoria to pursue engineering studies at VU.
The Bogong scholarship is offered annually to one second year engineering student who completed his/her VCE studies in a rural high school. Priority is given to students from the Alpine region. The scholarship is merit-based and is offered to a student with outstanding academic achievement in his/her first year of engineering. The scholarship is offered for three years to completion, subject to satisfactory academic progress.
Calls for applications are made at the beginning of each academic year.
Our people
Find contact details for our dedicated College staff below.
Professor Yuan Miao, Head of Discipline, Information Technology
Phone: +61 3 9919 4605 | Email: [email protected]
Name
Contact details
Dr Khandakar Ahmed
Senior Lecturer, Course Chair, Bachelor of Information Technology
+61 3 9919 6312


[email protected]

Dr Ayman Ibaida
Teaching focused academic, Course Chair, Bachelor of Information Technology (Professional)
+61 3 9919 5136


[email protected]

Dr Hongen Lu
Teaching focused academic

[email protected]

Dr Gitesh Raikundalia
Senior Lecturer
+61 3 9919 4691


[email protected]

Associate Professor Hao Shi
Associate Professor
+61 3 9919 4060


[email protected]

Dr Sudha Subramani
Teaching focused academic

[email protected]

Associate Professor Jakub Szajman
Associate Professor, Site Coordinator, Master of Applied Information Technology VU Sydney
 
Dr Assefa Teshome
Lecturer, Course Chair, Bachelor of Cyber Security
+61 3 9919 4763


[email protected]

Dr Alex, Wenjie Ye
Lecturer, Course Chair, Master of Applied Information Technology
+61 3 9919 6147


[email protected]
Dr Kalam Abul Azad
Mr Dale Browne
Prof John Cary
Prof Michael Faulkner
Mr Peter Lechte
Dr Marziyeh Nazari
Mr Euan Nichol
Dr Megan O'Shea
Prof Chris Perera
Dr Siuly Siuly
Prof John Stearne
Dr Adrian Stoica
Prof Graham Thorpe
Aspr Maurice Trewhella
Aspr Aladin Zayegh
Mr MD Nazim Uddin
Dr Zongli Xie
Dr Hamidreza Namadi