When a career break leads to a career boost
An experienced accountant from Jakarta, Caesaria Sutoyo was looking to take the next big step in her life and career.
She chose Australia and then pursued postgraduate studies at VU – to challenge herself and experience a different way of life.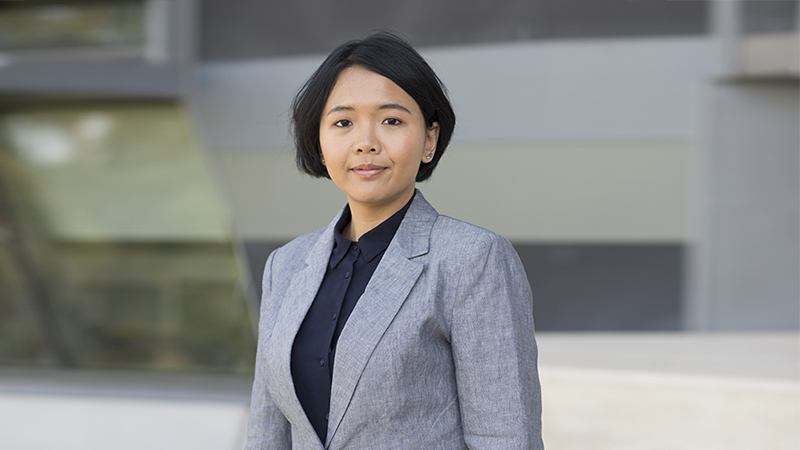 Caesaria on taking the leap – and flying!
There's no time like the present
"I was keen to get started on my Master of Accounting at mid-year so I didn't have to wait until the following year. The structure of VU's postgraduate business courses also offers an optional third trimester – so I can catch up or fast-track my studies and still graduate at the same time as the rest of my class.
Engaging with all walks of life
"I love how interactive the classes are – we have open discussions and the materials offer topics and case studies that are current and relevant. We also do our assignments using the latest accounting software.
"We have students from such a diverse range of cultures, which enhances the learning experience and adds so many interesting insights – I've made good friends with classmates from around the world. India, China, Indonesia – and of course Australia."
VU's industry advantage
"The lecturers are industry-experienced professionals – so when we discuss the theory they can give us examples of real-life situations.
"For me, studying in the city is convenient with public transport and it's a great feeling to be in the heart of the business district.
"While VU has a great reputation, the course also met my budget and I'm able to work casually while I'm studying."
Support leads to success
"I have taken up many of VU's academic and career support services at the Learning Hub, including academic writing and a student leadership conference."
"I was so nervous returning to study for the first time in seven years – but I'm loving it now! My advice to anyone returning to study – Australian or international – is to use every support service available to you and you'll get maximum results."
Want to know more?
Find out how you can begin your postgraduate studies sooner with one several VU start-dates throughout the year.