Wyndham tech teacher shoots for the stars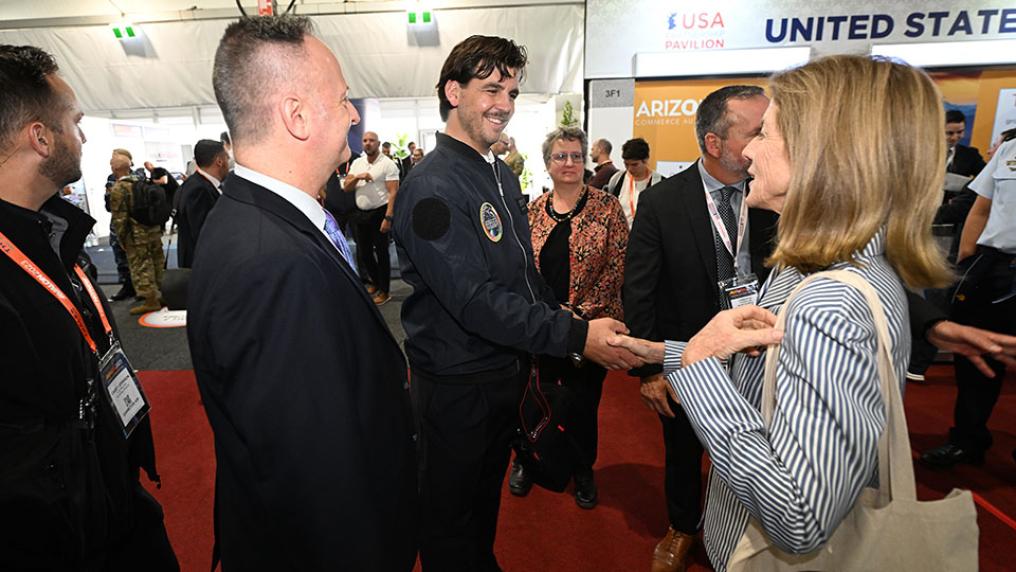 A Wyndham Tech School educator has won a scholarship to travel with four students from across Australia, to an international space camp in the USA.
Tuesday 21 March 2023
Wyndham Tech School (WTS) educator Sam Nikolsky is flying high after he was awarded a scholarship to lead a four-student 'Team Australia' to an international space camp in the USA in space-themed projects against teams from other countries.
With a background in industrial design, and science, technology, engineering and mathematics (STEM) teaching, Sam has brought more than 12,000 secondary school students and 1000 teachers from schools across Melbourne's west to WTS over the past two years to experience some of its hands-on projects.
He learned about the Endeavour Scholarship program while researching career and training opportunities for local students at the recent Avalon Airshow.
Sam, and a team of four students from across Australia (who have yet to be chosen) will travel to Huntsville Alabama in July for an all-expense-paid week at the camp. The program is named for Astronaut Al Worden, the Apollo 15 command module pilot who took his crew to the moon in 1971.
Sam was presented with a bomber jacket at the Avalon Air Show by the American Ambassador to Australia, Caroline Kennedy, daughter of former US president John F. Kennedy, as part of his award. 
He said the space camp was an amazing opportunity to collaborate with high-achieving students and educators from all over the world while taking part in real-world challenges and learning experiences. 
"I am excited to take part in the Space Camp Educator Program, to learn from experts on project-based learning and STEM teaching practices, and to bring these back to Wyndham Tech School."
Space and science experts are currently pouring through submissions from more than 800 applicants to select the four students for Team Australia. The students will be chosen based on their proposals detailing how they would safely transport 35 people to Saturn's moon, Titan. 
Team Australia will collaborate with other carefully selected teams from France, Bahrain, and the United States at the camp.
Victoria University proudly supports Wyndham Tech School on its Werribee Campus.
WTS is one of 10 advanced technology-focused schools in the state established by the Victorian Government.