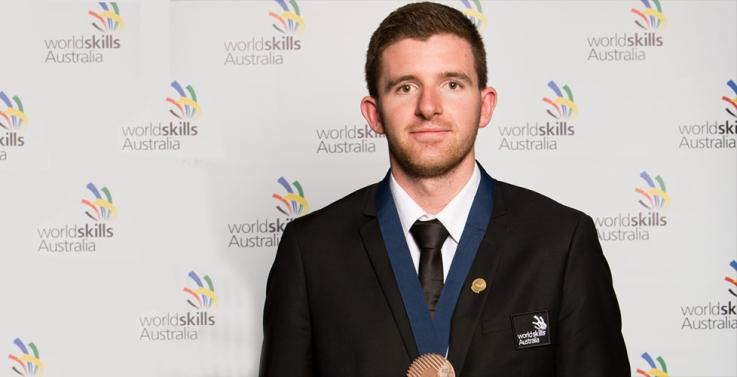 Congratulations to Darren Barnes from VU's Victoria Polytechnic for his bronze medal in welding at the national WorldSkills competition.
More than 500 competitors from around the country descended on Melbourne Showgrounds on 9 October, to showcase their skills in categories ranging from beauty to plumbing.
The 22-year-old Engineering TAFE student from Hoppers Crossing says the three-day contest was difficult but the outcome was rewarding, and has opened more doors for his future.
"The competition was tough and challenging with a lot of good quality welders, and the marks were close. I finished third Australia and now I have applied for BBM scholarship."
Mr Barnes, who studies at VU's Sunshine Campus, is employed by Toll Fleet Altona North workshop.
Two high-achieving hairdressing students – Jennifer Ngyuen and Stephanie Kotsos – also represented Victoria Polytechnic in the intense competition.
Known as the Olympics of vocational training – WorldSkills showcases the talent of top apprentices and trainees nationally, regionally and internationally in approximately 50 categories.
Find out more about VU's TAFE division, Victoria Polytechnic.