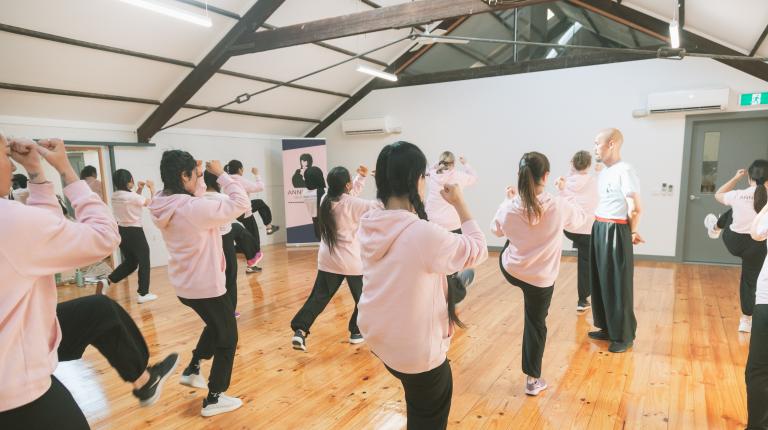 Victoria Business Confucius Institute recently concluded its Train the Trainer Women Self-Defence workshop and 11 trainees successfully graduated with pride.
The program promoted resilience and women power along the way. The training course aimed to help women develop a high level of physical competence in dealing with common attacks confronting women and the necessary strategies to diffuse potentially dangerous situations. 
The program started in July 2021 and was interrupted by COVID restrictions. However, our trainees were extremely patient and finished the program after a lengthy 6 months.
The VBCI team and the trainer, Anne Pang, delivered the training offline and online for more than 50 hours. On 18 May, 2022, all 11 trainees passed the qualification and received their certificates. We hope everyone has been benefited from the program and enjoyed it as we did!
Learn more about VBCI and what we do to contribute to Victoria University's multicultural environment.