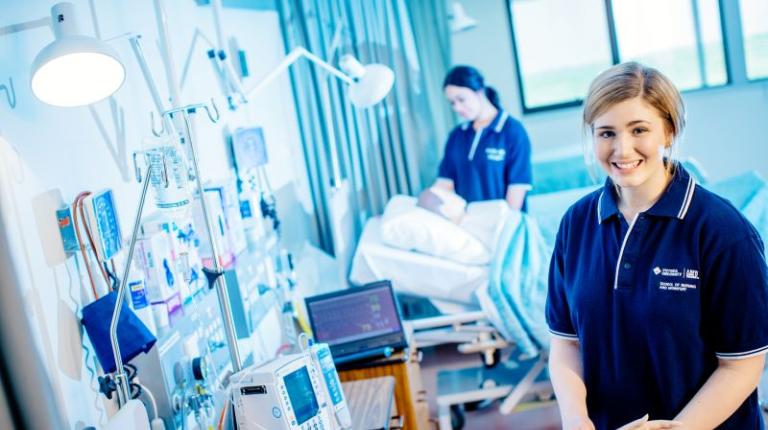 Victoria University's (VU) partnership with Western Health – the major healthcare provider of Melbourne's west – was named a finalist in the Australian Financial Review's (AFR) Higher Education Awards 2022.
The Western Health Alliance was shortlisted for the AFR's Higher Education Industry Engagement Award, in recognition of the significant depth, breadth and mutually-beneficial strategic collaborations the partners share.
Western Health and VU's partnership dates back to the 1980s, and continues to benefit Melbourne's west and beyond.
Collaborative projects have ranged from vital community activities such as establishing joint pop-up vaccination clinics  during the height of the COVID-19 pandemic, to conducting major research together through the Western Centre for Health Research and Education at Western Health's Sunshine Hospital.
Western Health and VU also work together to develop industry-relevant courses that provide highly skilled midwives, nurses and allied health workers for hospitals and clinics across Australia. Each year, almost 1000 VU students complete over 110,000 hours of clinical placements at Western Health locations.
New Footscray Hospital provides more opportunities to collaborate
VU Vice-Chancellor Professor Adam Shoemaker said VU was delighted to be a finalist for an award that shines a light on its invaluable partnership with Western Health.
"As the new Footscray Hospital begins to take shape directly across the road from our university, we are reminded of the many ways VU and Western Health have long joined their considerable strengths.
"When this hospital opens in 2025, it will provide even more potential to connect as we transform our Footscray Park Campus into a leading health and education precinct for Melbourne's west."
Russell Harrison, CEO, Western Health said the partners have recently reset their long-term relationship to be a much more strategic, focused and broad-based alliance that delivers significantly improved outcomes for students, staff and community.
The AFR Higher Education Awards acknowledge significant contributions and impact that the Higher Education sector makes to the quality of life of Australians across teaching, learning, industry partnership and community engagement.