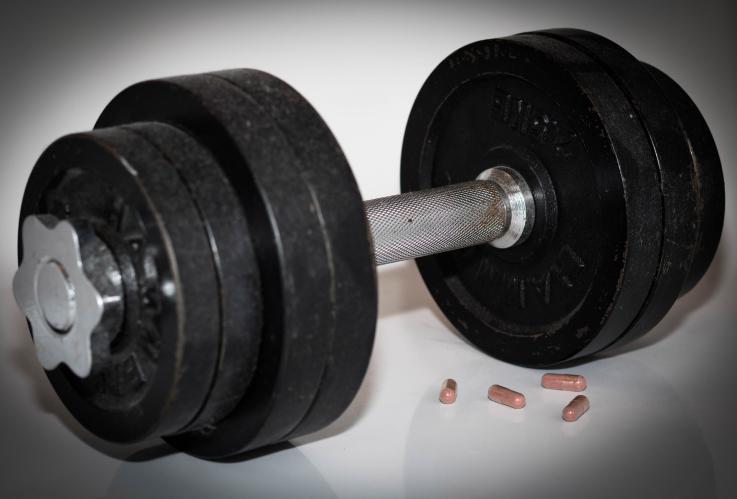 Victoria University researchers are developing an Australian-first school program funded by the World Anti-Doping Agency (WADA) to prevent teenage boys with poor body image from turning to steroids and sport supplements.
Dr Zali Yager, a world expert in body image, is leading the Three Dimension (3D) Project, addressing the major predictors of steroid and sport supplement use through an intervention program for 14- to 16-year-old boys.
Her previous research showed boys with poor body image are more likely to have lenient attitudes toward doping in sport, and more likely to use appearance or performance-enhancing substances such as protein powders, anabolic steroids, and sport supplements.
Intervention programs needed
No anti-doping intervention programs currently exist that collectively target the three key predictors of steroid use and doping, which are:
body dissatisfaction
attitudes toward doping in sport
use of supplements.
Over three years, Dr Yager and her team will develop a classroom program to be delivered by teachers as part of Australia's health and physical education curriculum.
The staged research will include:
collaboration with schools, teachers and other experts to develop and test new and existing programs and activities, including customised computer games
a randomised trial to determine the effectiveness of these materials
a formalised teacher education program that will be distributed to Australian schools.
Young men face different risks
Dr Yager said while teenage boys have not become increasingly dissatisfied with their bodies over the years in the same way young girls have, the ways they address body concerns have become riskier – whether they are in the half of Australian young men who want to lose weight, or the half who want to build muscle.
"A decade ago teenage boys ate red meat and eggs when they wanted to bulk up, or ate less when they wanted to get thinner. Now they can choose from completely unregulated protein powders and diet pills without understanding the potential health consequences."
CEO of the Australian Sports Anti-Doping Authority (ASADA), David Sharpe, welcomed the research, noting that raising awareness of the health impacts of doping and education programs are key priorities for agency.
"ASADA supports any project which serves to highlight and prevent the serious health consequences faced when young adolescents feel the need to use supplements, or worse, steroids, to improve their image," he said. 
Dr Zali Yager is now seeking to identify schools, teachers and students to participate in the project. Visit www.3dproject.org for more information. The 3-D team includes VU psychology lecturer Dr Sian McLean and University of Melbourne post-doctoral fellow Dr Scott Griffiths.