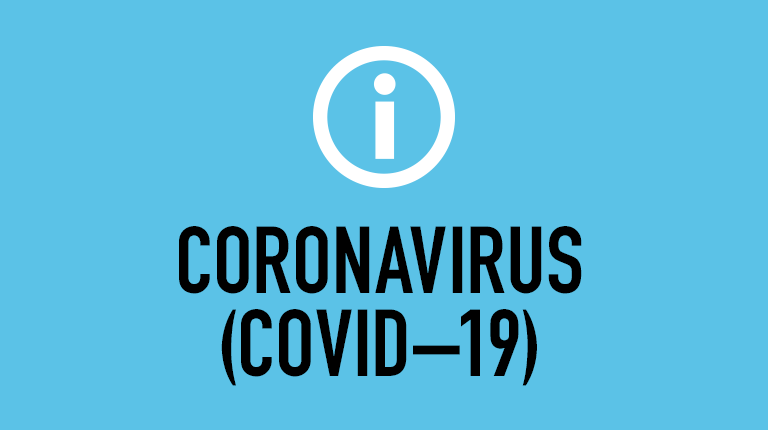 Victoria University (VU) continues to keep our community safe during the COVID-19 pandemic. Our key focus is always the safety, health and wellbeing of our students, staff and their families.
Current restrictions
The Victorian Government announced that the circuit-breaker lockdown ended for metropolitan Melbourne at 11.59pm, Thursday, 10 June 2021.
There are a series of continued restrictions for metropolitan Melbourne, including a general requirement to say within a 25km travel radius.
For regional Victorians, restrictions have been further eased.
Based on advice from the Victorian Chief Health Officer, universities and TAFEs can open for on-site activity, but individuals should continue to work/study from home if they can.
What the easing of restrictions means for Victoria University
Study and work from home where possible: Although VU campuses are again open for on-campus activity (subject to density requirements and other COVID-19 safety guidelines), if you can study or work from home, you should. Further information for students below:
Higher Education students: Please check your timetable and VU Collaborate for information on the delivery of your remaining sessions for the current block. Please also continue to check your VU email regularly for updates from your College.
External Placements: Students undertaking external placements can continue their placements under government advice. You will receive a separate email with further information if your placement has been postponed or cancelled.
Research students: If you do not need to attend campus for essential research activity, then you should continue your studies at home.
TAFE students: Essential face-to-face delivery will resume for specific courses. You will be advised by your teachers if you are required to attend campus for face-to-face learning. Please monitor your student email for any updates.
Permits not required: Permits are no longer required to attend a VU campus within metropolitan Melbourne, even if this distance is greater than 25km. A permit may be issued to assist individuals travelling for work or study, to and from regional Victoria. You can request a permit here.
Masks: Every person must wear a mask in all indoor and outdoor settings unless an exemption applies. Masks do not need to be worn by teachers while they are actively teaching, but must be worn at all other times.
Physical Distancing and hygiene: As has been the case generally since the start of this pandemic, please continue to maintain a 1.5m physical distance (where possible) and regularly wash or sanitise your hands when on campus.
Density Limits: While there are no density quotients required for classrooms and student facing activities, the 4m² rule applies to all other non-student areas including offices, staffrooms and meeting rooms.
VU's contact tracing requirements: It is critical that people follow VU's contact tracing requirements, which are: 1) Complete the VU Safe Daily Screening Tool on the VU Safe App and 2) Connect to the VU WiFi network (Eduroam).
Government QR check-in: The Victorian Government has stated that they will soon require all workplaces to use its QR Code System. We are currently working with the relevant areas of Government to ensure that we will comply when introduced. We will have more to say when this is finalised, but until then, please adhere to the current contact tracing requirements above.
Where it is safe and allowed, our aim is to transition back to permitted campus activities quickly, particularly for study.
Your health & wellbeing always comes first
We will to take all necessary actions to keep the VU community safe. If you have any COVID-19 symptoms, no matter how mild, please get tested and isolate immediately. Please also check the list of exposure sites and act accordingly.
We know that the COVID-19 pandemic presents significant challenges and concerns for all of us. We encourage you to reach out and connect with your friends, family and peers at this time. Victoria University also offers support services that can help you should you wish to speak with a counsellor or seek other assistance.
If you are eligible, please get vaccinated. VU will allow flexibility and support for this to occur. Our Vice-Chancellor, Adam Shoemaker, along with other members of the Executive have had the first doses of the vaccine.
We will continue to update you with information on our response to COVID-19. Please make sure you regularly check your student and staff email accounts and VU social media.
Contact us
Please contact the COVIDSafe team at [email protected] if you have any concerns about keeping COVIDSafe.
If you have any questions, you can:
Our COVIDSafe approach
VU will continue to adhere to all Victorian and Federal Government requirements and our comprehensive COVIDSafe Plan. Our COVID-19 response is also guided by our five action principles for COVIDSafe decision-making.
Official COVID-19 info & advice
See resources and information on our FAQ page, and view the support provided by the Western Region Emergency Relief Services.
Contact us
Official coronavirus (COVID-19) info & advice
Government Coronavirus (COVID-19) hotline
Coronavirus information in languages other than English