VU's English language programs empowering residents of Melbourne's west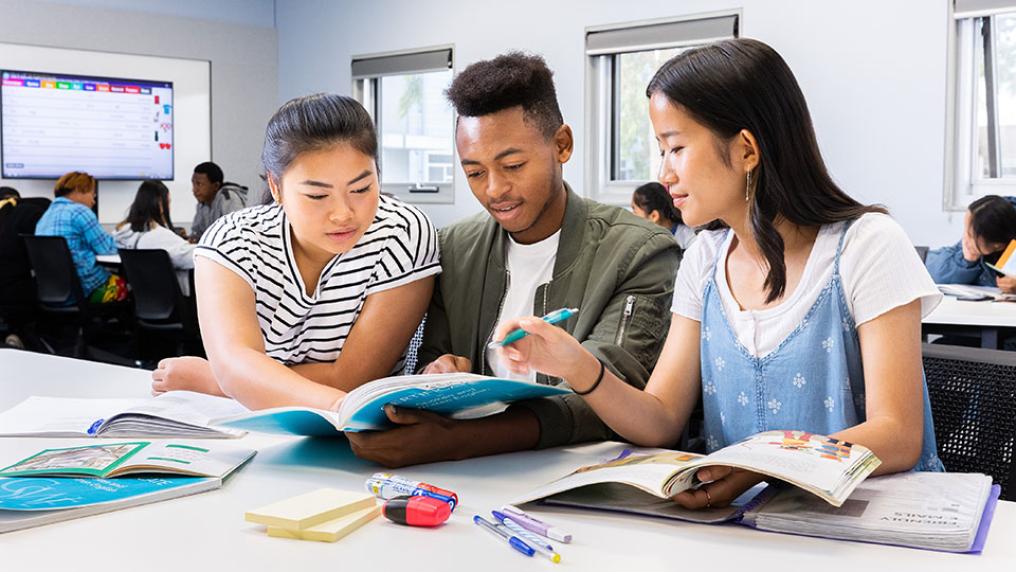 As part of Harmony Week (March 20-26), VU is paying tribute to all Western Melbourne English Program (WMEP) students and teachers.
Tuesday 21 March 2023
Victoria University Polytechnic's Western Melbourne English Program (WMEP), has welcomed hundreds of students a year from around the world to its classrooms in Footscray, Sunshine, St Albans and Werribee for more than 30 years.
As we celebrate Harmony Week from March 20-26 to recognise Australia's rich cultural diversity and help create a sense of belonging for all, VU pays tribute to all WMEP students and teachers – past and present – who make such positive contributions to our communities.
WMEP manager Gabriella Zibell says while other organisations offer English programs in Melbourne's west, WMEP is the only one that consistently delivers a full suite of courses and specialised streams that support students to strengthen their reading, writing, speaking, listening and numeracy skills. 
"We offer more than 20 courses for students wanting to improve their English, whether it be for work, or just to help them with day-to-day activities," she said.
The program's unique youth courses, aimed at 16-24 year olds, are the most popular, and include valuable partnerships with external organisations.
WMEP students range from age 16 to over 65, and come from around the world, in particular Vietnam, Horn of Africa (Sudan, Ethiopia, and Eritrea), as well as Syria and Afghanistan.
Students are eligible for funding if they are citizens or permanent residents, and do not have a recognised higher qualification, however anyone seeking to learn English as an Additional Language (EAL) is welcome.
Aye Aye Si Ccun Sah Boi came to Australia as a refugee from Myanmar with her family and began studying EAL toward a career in community services.
"I've met people from a lot of countries – we work together in class and I also play basketball and volleyball at lunch. In future I want to work with lots of different communities."
To learn more, visit the WMEP website or email [email protected]