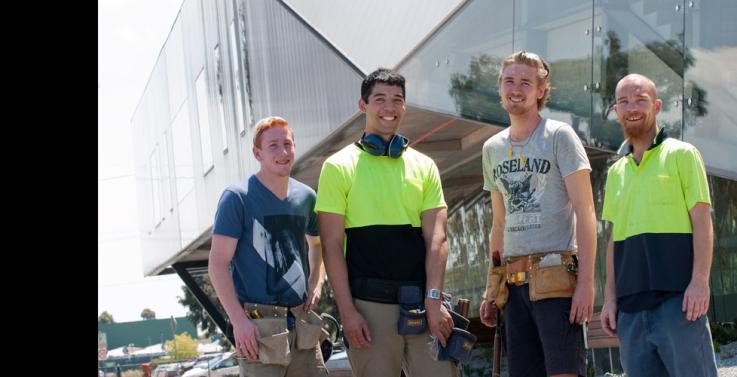 Victoria University's award-winning trades training centre in Sunshine has achieved a great deal in only a few short years of operation.
The iconic six-star-energy-rated building is a model of environmental design excellence.
Inside, thousands of bricklayers, carpenters, welders, plumbers and more have learned trades that are meeting the demand for building and construction skills in Australia's fastest growing region, with a strong focus on the green and emerging technologies of the future.
The centre has produced some of the best apprentices and trainees in their fields, including:
Hands-on learning and other forms of vocational (TAFE) education are becoming increasingly important to today's workforce needs.
In addition to building and construction training, VU offers TAFE courses ranging from certificates to advanced diplomas in:
aged care and disability
community services
sport and massage
hair and beauty
business
music
computers
transition education such as English-language training
much more.
Browse our TAFE courses or book in for a tour of our facilities.