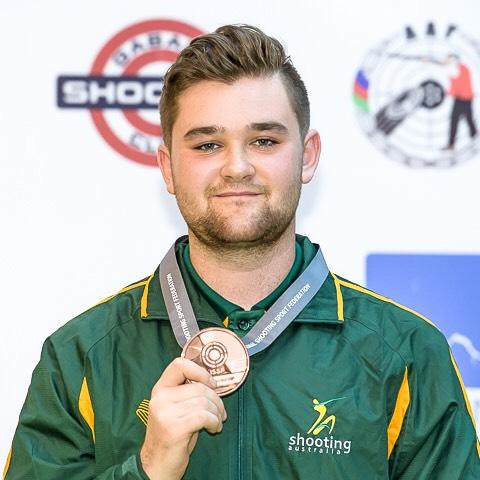 Victoria University will cheer on 12 students and alumni competing in the Gold Coast 2018 Commonwealth Games (GC2018) from 4 – 15 April.
Elite student athlete and business student, Sergei Evglevski, will compete in the Men's Rapid Fire Pistol shooting event. The 20 year old athlete shot an impressive score of 292 in the same event at the recent World University Shooting Championships in Malaysia to take out the gold medal and boost his confidence leading into the Commonwealth Games.
"Coming into Malaysia I was confident I was going to do my best but I never thought I could shoot a score so high and manage to win the final. I've become more confident for the Commonwealth Games," said Sergei.
Studying a Bachelor of Business, the VU student has no doubts being a student-athlete has helped him prepare for his time in the spotlight.
"Being a student-athlete has given me skills like organisation and discipline within my shooting that has made me become a better athlete.
Good luck to all Victoria University elite student athletes. Follow the GC2018 action online.
---
Students
(above)
Bachelor of Exercise Science (Clinical Practice)
Gronya Somerville, 22, and her doubles partner Setyana Mapasa are ranked second in the Commonwealth in women's doubles but will enter the Games as favourites after Woon Khe Wei of Malaysia pulled out due to injury.
Bachelor of Exercise Science (Sport Practice)
Azizul Awang, 30, will represent Malaysia in Track Cycling. Nicknamed "The Pocket Rocketman" due to his small stature, he is the first Malaysian cyclist to win a medal at the UCI Track Cycling World Championships and at the Summer Olympics. In 2017, he won his first World Championship title in Keirin.
Alumni
Former students